We made it another week friends!! I think Wednesday's are almost becoming my favorite day of the week. It's pretty hard to compete with Fridays of course, but when you get to hear about all days that our author friends have, well it's pretty fun! Today I am happy to welcome Toni Shiloh to the blog. I am absolutely in love with her writing. Her stories are sweet, romantic, have diversity, and just all around rock. I've read them all, at least I think so 😉 and I have to say the Maple Run series are my favorite. Warning – if you haven't read this series, don't read it when you're hungry. Your stomach will be talking to you!
Enough about that. Let's get to the good stuff! Here is a day in the life of Toni. Let me just say this, if I had her day, I'd be sleeping before it was even over! Ha!
A DAY IN THE LIFE OF TONI
My day has a basic routine that has the potential to change when life intercedes, but here goes.
4:50am Alarm goes off, get up to fix hubby breakfast before he goes to work.
5:00am Climb back in bed to sleep.
6:30am Wake up to read my daily chapter in the Bible. Spend some moments with God.
6:4am Wake up the kiddos.
7:00am Make lunches while the kids eat breakfast. It's a struggle to grab Capri Suns while urging them to move faster or stop talking so they can eat. My youngest is super slow and will spend all his time chatting if older brother eggs him on.
7:30am Out the house to go to the bus stop.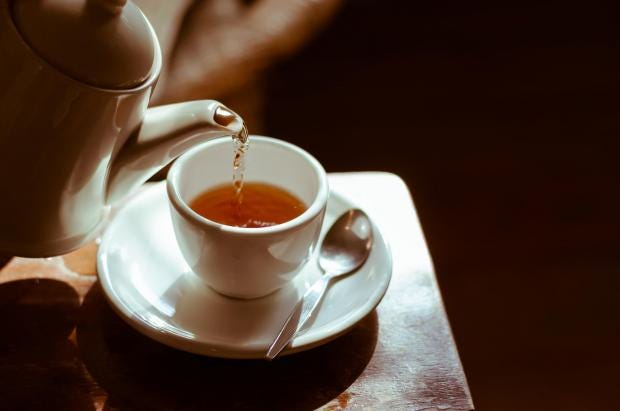 7:45am Grab a cup of tea and go check email. I pull up my internet and begin opening tons of tabs. Email tab, Facebook tab, Blog tab, Twitter tab, Hootsuite to see if I need to schedule anything. I click on each tab and do one item before clicking on the next tab.
9:00am Snack time. I get up and stretch and grab a snack. When I get back to my laptop, I either share my blog post or open a critique file from my critique partner.
10:00am shower before I forget. 😉
11:00am Grab lunch so I can get ready to write.
11:30am to 2:50pm I write. I write in spurts, usually checking my social media spots in a 15minute break before the hour. It gives my brain a break and helps me keep my notifications down.
2:55pm Grab my two kiddos from the bus stop. Oversee homework. Do chores if I haven't done them throughout the day. Start reading a book if I'm not doing something with the kids
5:00pm Start dinner. By now the kids are "starving" and need it asap. Who am I kidding, I'm hungry too.
5:30pm Eat and talk about our day.
6:00 to 7:30pm is hand out with kids, hubby, or read a book. It depends on the day and if anyone has already claimed time specifically. Usually it's a game or two of uno with my oldest as he always has to do something. The youngest likes to cuddle with me and read a book about animals or dinosaurs.
7:45pm Read pages from a book to my kids before they go to bed. Currently we're reading The Jungle Book.
8:00 to bed Kids are in bed! Time to relax with the husband and hear ourselves talk.
Phew! I think by 8:00, I'd be ready for bed!! Thank you Toni for sharing your day with us 🙂
ABOUT TONI SHILOH
Toni Shiloh is a wife, mom, and Christian fiction writer. Once she understood the powerful saving grace thanks to the love of Christ, she was moved to honor her Savior. She writes to bring Him glory and to learn more about His goodness.
She spends her days hanging out with her husband and their two boys. She is a member of the American Christian Fiction Writers (ACFW) and president of the Virginia Chapter.
You can find her on her website at http://tonishiloh.wordpress.com.
Facebook: www.facebook.com/authortonishiloh
Twitter: www.twitter.com/tonishilohwrite
Pinterest: www.pinterest.com/tonishiloh
Instagram: www.instagram.com/tonishiloh
Goodreads: www.goodreads.com/tonishiloh
BookBub: www.bookbub.com/authors/toni-shiloh
Newsletter: http://eepurl.com/cmNFKD
Blogs I'm part of: http://puttingonthenew.com   http://heartwingsblog.com   http://diversitybetweenthepages.wordpress.com