Welcome to the Blog + Review Tour for Cold Dead Night by Lisa Phillips, hosted by JustRead Publicity Tours! I was so taken in by this storyline that I read it in one day. Yep it's that good my friends. So I highly encourage you to check it out!!
** Affiliate links used **
About the Book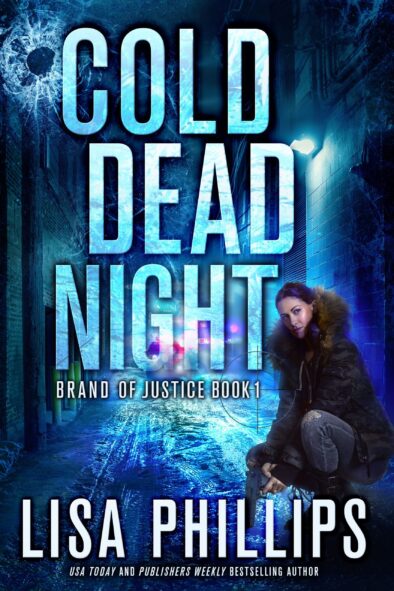 Cold Dead Night
Series:
Brand of Justice
on August 25, 2022
Genres:
Fiction / Christian / Suspense
The FBI betrayed her. Now they need her.

Private Investigator Kenna Banbury lost everything two years ago at the hands of a serial killer. From the ashes of that encounter, she's built a life she believes in, searching for the lost and forgotten all over the western US.

Bringing her own brand of justice.

When a series of murders drags her into an FBI investigation, Kenna finds herself back in the place where it all went wrong. Struggling to make sense of the case, Kenna's past and present collide in a deadly plot that risks another betrayal and threatens to shatter everything she's built.

Kenna faces the ultimate test in this first book of a brand-new series from Lisa Phillips.
Amazon
|
Barnes and Noble
|
Bookbub
|
Goodreads
My Perspective
Phillips had me from the very beginning of the story and she did not let up. My goodness it was such a thrilling ride, with twists and turns, excitement, danger, and everything in between. I couldn't pry my eyes away from the story. In fact, I read it in one day.
First of all, I love how Philips gives little tidbits of Kenna's past in a chapter here and a chapter there. I know some people may prefer getting it all at once, but I like that it was divided throughout the book. I felt it allowed you to really see why Kenna does what she does, and why she reacts to certain things. It was an added layer to the story that worked, and gave more depth to her character.
Second, the fast pace of the story really kept me on my toes, and I loved that. Here I am sitting at the edge of my seat as she's going for a serial killer, and then thinking I can rest for a moment when he's caught, but surprise. A dead body with Kenna's business card is found and I don't know what to make of it. Honestly, I wasn't sure how all the different cases were going to come together in the end, but Phillips did an amazing job of pulling it all together.
Suspense fans are going to love Cold Dead Night. If you're like me, you'll probably read it in a day. Maybe even in one sitting!
Although I was part of the blog tour for this book, I did purchase my own copy. All thoughts and opinions are my own.
About the Author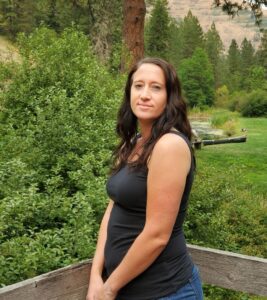 USA Today and Publisher's Weekly Bestselling Author Lisa Phillips is a British ex-pat who grew up an hour outside of London. It wasn't until her Bible College graduation that she figured out she was a writer (someone told her). Since then she's discovered a penchant for high-stakes stories of mayhem and disaster where you can find made-for-each-other love that always ends in happily ever after.
Connect with Lisa by visiting authorlisaphillips.com to follow her on social media or subscribe to email newsletter updates.
Giveaway
(1) winner will receive a signed hardcover copy of Cold Dead Night and merch including a custom pen and chapstick.
(3) additional winners will receive an ebook copy of Cold Dead Night.
Full tour schedule linked below. The giveaway begins at midnight September 5, 2022 and will last through 11:59 PM EST on September 12, 2022. Winner will be notified within 2 weeks of close of the giveaway and given 48 hours to respond or risk forfeiture of prize. US only except books available internationally. Void where prohibited by law or logistics.
Giveaway is subject to the policies found here.
---
Follow along at JustRead Tours for a full list of stops!