It's always a good day when you can talk about a Jaime Jo Wright book, would you agree!? Guys, I've been a fan of hers basically forever. I have ever book, I've loved every book. I recommend you do the same 🙂
**affiliate links used**
About the Book
On the Cliffs of Foxglove Manor
Author
Jaime Jo Wright
Published by
Baker Books
on June 1, 2021
Genres:
Christian
,
Fiction
,
General
,
Romance
,
Suspense
Pages:
368
1885. Adria Fontaine has been sent to recover goods her father pirated on the Great Lakes during the war. But when she arrives at Foxglove Manor--a stone house on a cliff overlooking Lake Superior--Adria senses wickedness hovering over the property. The mistress of Foxglove is an eccentric and seemingly cruel old woman who has filled her house with dangerous secrets, ones that may cost Adria her life.

Present day. Kailey Gibson is a new nurse's aide at a senior home in a renovated old stone manor. Kidnapped as a child, she has nothing but locked-up memories of secrets and death, overshadowed by the chilling promise from her abductors that they would return. When the residents of Foxglove start sharing stories of whispers in the night, hidden treasure, and a love willing to kill, it becomes clear this home is far from a haven. She'll have to risk it all to banish the past's demons, including her own.
Amazon
|
ChristianBook.com
My Perspective
I collect Jaime Jo Wright books. Why? Because I just love her stories. Yes they have a little creep factor to them, but that really is a small portion of the entire novel. Her characters are fun, flawed, and interesting. Her settings are always unique in both present day and historical time, and yet at the same time they are the same. The two storylines are intriguing, but what's most mind blowing is how she brings them together in the end, and it's never in a way you would expect. So yeah, I collect her books.
On The Cliffs of Foxglove Manor is a great read. And may I add that you can tell Wright must have done a ton of research before writing this book and it shows. There are so many details – most of which I cannot share because ya know, spoilers. But there are historical aspects that I never even dreamed were real, and yet they kind of are. Plus, Wright features an autistic character, which in itself is difficult because you want to make sure you're getting it right. Jude was such an interesting character, and the way Wright is able to write (ha!) his view of his surroundings, and the special "language" he has with his sister, well it just really blew my mind.
Adria and Kailey, our two heroines, had a lot to go through in their respective time periods. Both had big baggage, but in completely different ways. I like how Wright brought in secondary characters just at the right moments, and little by little you see these ladies let their guard down a little, and perhaps learn that they can move forward. And with so many surprised throughout the book, readers will be on their toes every step of the way!
I highly recommend Wrights latest book, well all of them actually! They will certainly keep you on your toes, entertained, and maybe even looking over your shoulder. 🙂 I received a complimentary copy of this book. I was not required to write a favorable review. All thoughts and opinions are my own.
About the Author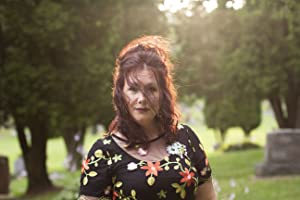 Daphne du Maurier and Christy Award-Winning author, Jaime Jo Wright resides in the hills of Wisconsin writing suspenseful, mysteries stained with history's secrets. Jaime lives in dreamland, exists in reality, and invites you to join her adventures at jaimewrightbooks.com!
Have you read any of Jaime Jo Wright's books? Which one was your favorite and why?