Hello my friends! Today I'm excited to share a new book by a new-to-me author. Shattered Guilt comes out in June, and it looks so interesting! I'm always looking for more Christian Romantic Suspense to read, so this is right up my alley 🙂
**affiliate link used**
About the Book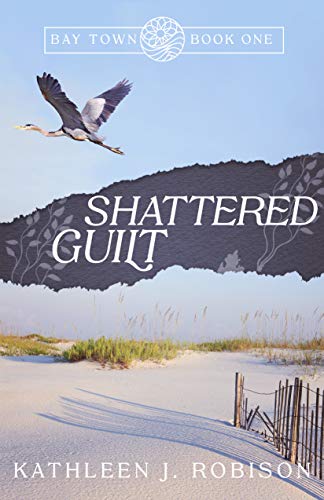 Shattered Guilt
Author
Kathleen J. Robison
Published by
Celebrate Lit Publishing
on June 15, 2021
Genres:
Christian
,
Romance
,
Suspense
When they told her about Southern hospitality, no one mentioned human trafficking.
The move to Bay Town, Mississippi was supposed to be a fresh start for single-mom Melanie and her daughter, Lacy. The quiet Southern town offers a nice relief after the frenetic-paced life of Los Angeles, but something sinister lurks beneath the surface.
Her bridal business struggles to take off, and instead of turning to the Lord, Melanie makes a desperate plea for help–from her ex-husband. Lacey and a friend are attacked, and while Lacey is hospitalized, her friend goes missing—a victim of human trafficking out of New Orleans.
With her ex-husband showing true signs of repentance, the pastor she'd begun to fall for taking a step back, and her daughter's friend lost to the animals who stole her, Melanie goes on a desperate, dangerous mission to rescue the girl and get their lives back.
And she'll do it with or without the Lord's help.
How can Melanie find the girls and rescue them without getting caught herself? Why can't she trust the Lord to keep them all safe, and which man in her life is the right one–if either?
Read this heart-gripping, pulse-racing novel and see how the Lord's hand is on us, even when He seems so very far away.
Amazon
Excerpt
She recalled the last big wedding in Malibu. That was what she dreamed would put her on the map, and here she was struggling again.
"I see. Did your husband help with the business back there?"
Melanie's smile faded. "My husband?" Her face wrinkled. "How do you know him?" Besides one close neighbor, Melanie had never spoken of her ex-husband, and surprisingly, no one asked.
"Oh. I'm so sorry. I just assumed. I mean … your daughter and …"
Melanie shrugged. "Oh, no worries." Her eyes darted back and forth. "Shhh, I'm divorced." Once the words escaped, she could sense how terrible he felt. "I'm kidding. Hey, this is the new millennium, Pastor. Divorce isn't a dirty word anymore." Melanie joked, but her throat tightened at the thought of her own failed marriage.
She blinked long and sighed. "Bad joke. You know, Bible belt and all."
He chuckled. "Well, I apologize if anyone in the church has said anything. I know with some people, it's still a sensitive subject. And I'm sorry if I gave that impression."
Other Excerpts!
Excerpt One: http://travelerswife4life.com/shattered-guilt-excerpt/
Excerpt Two: https://cheriswalwell.com/2021/05/27/shattered-guilt-epic-book-launch/
Excerpt Three: https://www.jodiewolfe.com/2021/05/28/shattered-guilt-epic-book-launch/
Excerpt Four: https://vickysluitercom.wordpress.com/book-tours/
Excerpt Five: https://abakersperspective.com/shattered-guilt-spotlight-and-excerpt/
Excerpt Six: https://litteraegaudium.wordpress.com/2021/05/24/shattered-guilt-epic-book-launch/
Excerpt Seven: https://storiesbygina.wordpress.com/2021/05/28/shattered-guilt-epic-book-launch/
About the Author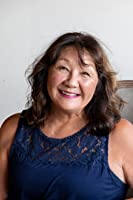 Kathleen J. Robison is an Okinawan-American. Born in Okinawa, raised in California, Florida, Mississippi, and Singapore. Her travels are the inspirational settings for her stories. She and her Pastor husband have eight adult children. Seven are married, blessing them with fourteen grandchildren and counting. The diversity of their 31 family members provide the inspiration for more lively characters than can be imagined. Her husband grew up in the streets of Los Angeles raised by a single working mom, and that life provides fodder for many of the conflicts of her characters.
Tackling difficult life's trials with God's strength are the central theme of Kathleen's stories. She hopes to inspire her readers to trust God and with His strength, weather through and rise above trials and tragedies. If you like suspenseful stories with a thread of romance, you will enjoy Kathleen's Bay Town Series!
What interests you about this book?