Today, friends, I am so happy to share The Girl Who Could Breathe Under Water with you. This book really touched me honestly. Now, I do need to point out, there are some triggering topics in this story. I highly recommend reading the author's notes before deciding if reading this book is for you. If it is for you, then be prepared for a story that will totally rock your world.
** affiliate links used **
About the Book
The Girl Who Could Breathe Under Water
Author
Erin Bartels
Published by
Revell
on January 4, 2022
Genres:
Fiction / Christian / Contemporary
,
Fiction / Literary
,
Fiction / Women
Pages:
352
The best fiction simply tells the truth.
But the truth is never simple.

When novelist Kendra Brennan moves into her grandfather's old cabin on Hidden Lake, she has a problem and a plan. The problem? An inflammatory letter from A Very Disappointed Reader. The plan? To confront Tyler, her childhood best friend's brother--and the man who inspired the antagonist in her first book. If she can prove that she told the truth about what happened during those long-ago summers, perhaps she can put the letter's claims to rest and meet the swiftly approaching deadline for her next book.

But what she discovers as she delves into the murky past is not what she expected. While facing Tyler isn't easy, facing the consequences of her failed friendship with his sister, Cami, may be the hardest thing she's ever had to do.

Plumb the depths of the human heart with this emotional exploration of how a friendship dies, how we can face the unforgivable, and how even those who have been hurt can learn to love with abandon.

Praise for the novels of Erin Bartels

"Bartels proves herself a master wordsmith and storyteller."--Library Journal starred review of All That We Carried

"A story of love found in the written word and love found because of the written word."--Booklist on The Words between Us

"A deeply moving story of heartbreak, long-held secrets, and the bonds of family."--Publishers Weekly starred review of We Hope for Better Things
Amazon
|
ChristianBook.com
My Perspective
Erin Bartels has been on my radar for a long time, and while I have some of her novels, I have not yet had the chance to read them. When I saw the blurb for The Girl Who Could Breathe Under Water, I knew it needed to be read first. But I also knew I need to be in the right place, both based on the premise and the author's notes. What happened next? Well, Bartels blew my mind. Totally and completely.
First of all, Bartels is an exquisite writer. Top notch. Her writing is poetic, touching, deep. All the things. You can't not fall in love with her ability to write a story. She draws you in, keeps a hold of you, and just doesn't let go until the very end. Deep topics are not easy to write about, especially sexual abuse. In my opinion, Bartels served it justice and then some. Sure, there were details, but honestly none that I did not expect coming. And it wasn't so graphic that it made me uncomfortable. It was just another layer to the story that needed to be told.
Second, she threw in a few plot twists that I wasn't expecting. And that just added to the richness and enjoyment of the story. Especially one in particular (sorry – no spoilers here!). Kendra had a lot to experience as a character. To some it may be too much. But the way Bartels writes it? Well it's just perfect. Her character was hurt, lied to, maybe even some would say manipulated. And over time she learned something that we could all learn – there are two sides to every story. It doesn't make Kendra's story less traumatizing at all. But sometimes there are things about the other person we don't know, and maybe….just maybe it makes them human after all. It was such a powerful thread in this story, one that will stick with me for a long time.
And let's not forget Andreas. Um yes…. I know this isn't a romance story, but his patience and treatment of Kendra was top notch. This reader was fan girling for sure! If ever Bartels decides she wants to write a romance novel, Andreas' would be a great one to write. Hint hint…..
Again, this book may not be for everyone and that's ok. I enjoyed it. Well, I more than enjoyed it. I savored every single word. Not only because it touched my heart, but because it spoke volumes to my soul. I applaud Bartels for writing this story that is so near and dear to her heart. I truly think that we can learn from it. And hope that we do.
I received a complimentary copy of this book. I was not required to write a favorable review. All thoughts and opinions are my own.
About the Author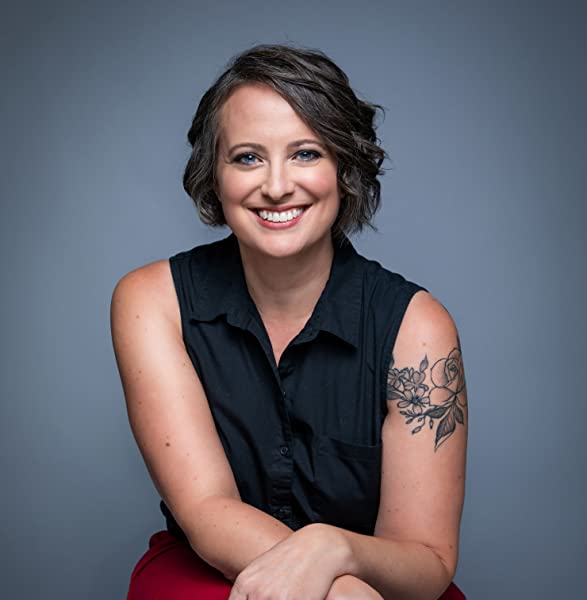 ERIN BARTELS is the award-winning author of We Hope for Better Things, The Words between Us, All That We Carried, and The Girl Who Could Breathe Under Water. Her short story "This Elegant Ruin" was a finalist in The Saturday Evening Post 2014 Great American Fiction Contest and her poetry has been published by The Lyric. She lives in the capital city of a state that is 40% water, nestled somewhere between angry protesters on the Capitol lawn and couch-burning frat boys at Michigan State University. And yet, she claims it is really quite peaceful.
You can find her on Instagram @erinbartelswrites and Facebook @ErinBartelsAuthor.