I have a confession to make. It's a doozy. Do you want to hear it?
I.
Collect.
Bibles.
Sounds bad right? LOL. It's really not except for all the space they take up in my house. But I cannot help myself. I am fascinated by them. I have several different translations, multiples of some translations. It's almost as bad as my book addiction. Almost. Every time I see a new bible I have to investigate. Does it have what I'm looking for? What makes it different? How will it help my spiritual growth?
I'm thrilled to share the CSB Lifeway Women's Bible with you today. It's get several cool features!
About the Bible
Live confidently in your identity with help from the CSB Women's Bible
Designed to assist women of any age as they study God's Word, the CSB Lifeway Women's Bible will inspire you to laugh, grow, and worship alongside your community. It includes an in-depth collection of inspirational articles, and devotional commentary from prominent voices in the Lifeway Women community. As you explore God's Word, your life will be changed, inevitably affecting those around you, impacting lives one woman at a time.
Purchase your copy and learn more here!
My Perspective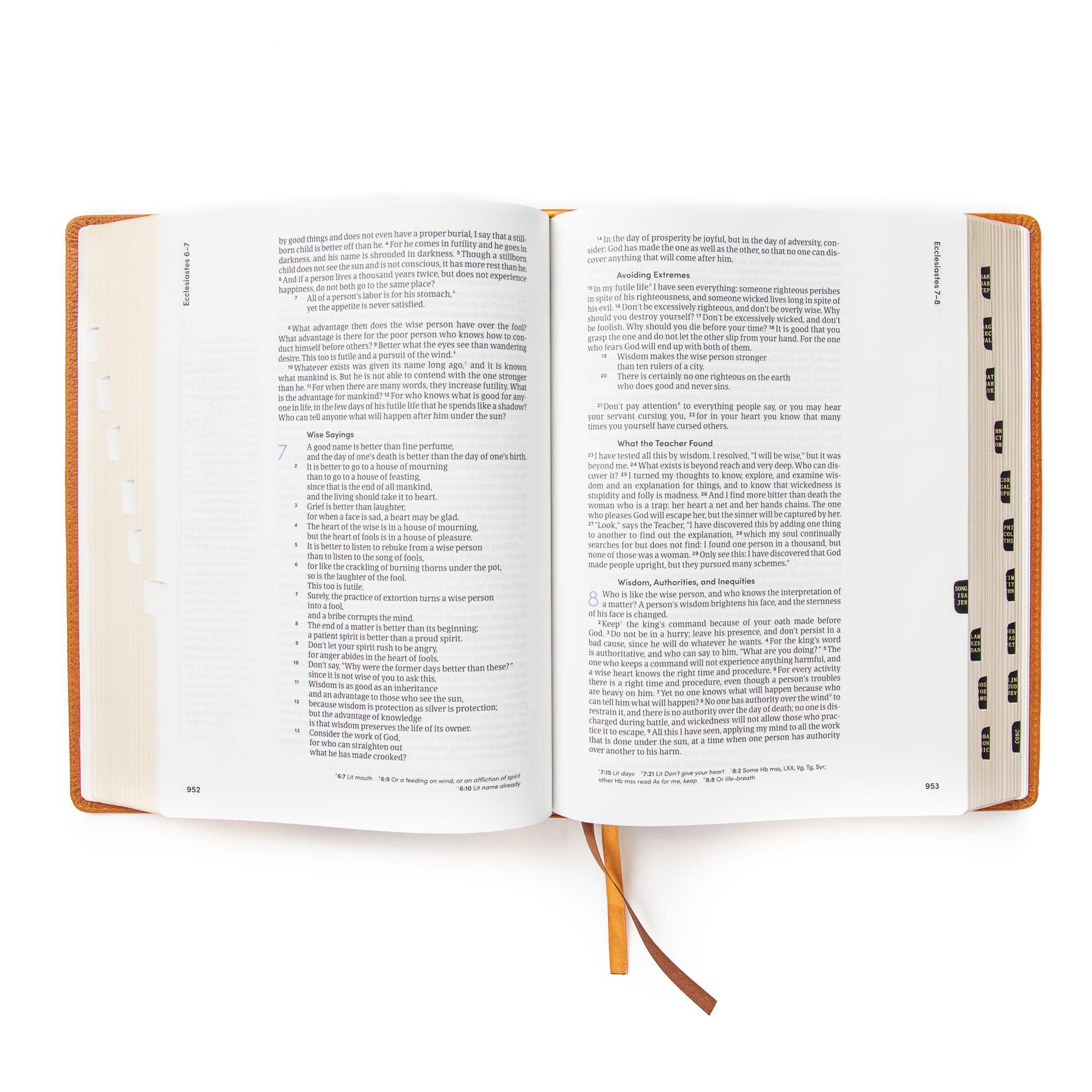 There are so many things I just adore about this bible. I love how flexible it is. I can have it on my lap, or even just one leg, and it easily opens and stays open no matter what page I'm on. And there is a margin on the side of each page in case I want to jot something down. That's very important to me!
I love the little blurbs throughout the bible from different authors that almost read like a devotional. My favorite part is the character profiles. They are so interesting to read! Plus the intro to each book that provide a timeline, and some deeper thoughts about the book. Yeah, all things I love seeing in my bible!
The one thing, which is my own little pet peeve, is that it doesn't include the words of Christ in red. That is a big deal to me, and while I'll still use the bible because I love all the other stuff about it, I will most likely have another one next to me to make sure I'm referencing the words of Christ accurately.
Other than that, this bible is a hit. It may look big, but it's actually super lightweight. Easy to carry, easy to turn the pages, and easy to read. I would recommend this bible to those who are looking for encouragement, a new bible, or a CSB bible in general.
I received a complimentary copy of this bible. I was not required to write a favorable review. All thoughts and opinions are my own.
What do you look for in a bible?