Welcome to the Blog + Review Tour for Finding Her Voice by Donna Gartshore, hosted by JustRead Publicity Tours! Doesn't this cover just make you want to grab your dog, or just yourself, and go for a walk in the park or the woods? It does me!
About the Book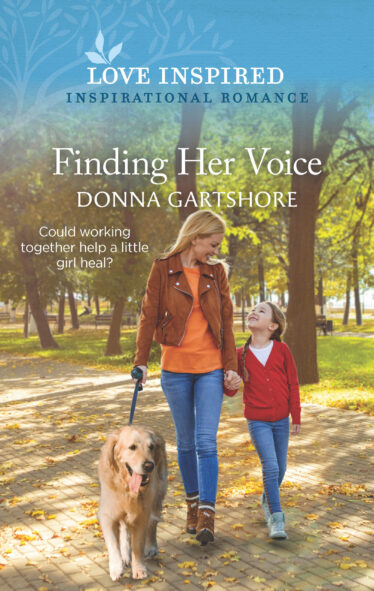 Finding Her Voice
Author
Donna Gartshore
Published by
Harlequin
on August 23, 2022
Genres:
Fiction / Christian / Romance / General
,
Fiction / Romance / Clean & Wholesome
,
Fiction / Romance / Contemporary
,
Fiction / Small Town & Rural
Pages:
224
Overcoming their differences

Could be the answer to all their problems

Bridget Connelly dreams of buying her boss's veterinary clinic and starting her own business—but so does auditor Sawyer Blume. Despite her trust issues toward men, it's hard to stay rivals when Sawyer's traumatized daughter bonds with Bridget's adorable pup. And when another buyer tries to outbid them both, working together might give them everything they want…including each other.

From Love Inspired: Uplifting stories of faith, forgiveness and hope.
Amazon
|
Barnes and Noble
|
Bookbub
|
ChristianBook.com
|
Goodreads
My Perspective
What a sweet, uplifting story! I've not yet read a book by Donna Gartshore, but I've always been a fan of Love Inspired so I thought I'd give it a try. I'm so glad I did! Gartshore took two broken people, situations really, and brought them together in the most unexpected, yet brilliant way. All throughout she dropped faith themes that readers can really connect with.
To be honest, I think what blew me away was Sawyer's daughter. She reminded me of my favorite Hallmark movie – Christmas with Holly. I cannot imagine the weight that little girl was carrying after her mother's death, and while Gartshore doesn't give us her POV directly, you can kind of see how her character goes through her own growth throughout the story. It really touched my heart.
Gartshore shows readers that grief comes in so many different ways, as does being affected by something traumatizing such as abuse (if that is a trigger for you, take a peek at other reviews and perspectives about this book). And the way individuals can grow and recover (as much as one can) happens in different ways as well. For some, it's with a K9 companion. For others, drawing closer to the Lord. The list goes on and on. I enjoyed seeing how Sawyer, his daughter, and Bridget all had their recovery separately, as well as together.
I received a complimentary copy of this book. I was not required to write a favorable review. All thoughts and opinions are my own.
About the Author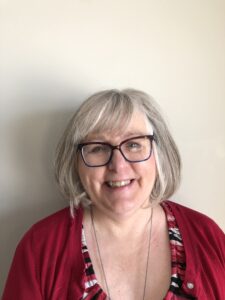 Donna Gartshore lives in Saskatchewan, Canada. Donna now has three books published with Love Inspired and is working on three more. She has also published several short stories and poems with various literary publications and writes devotions. Donna loves family time, walks, coffee and movies with friends, serving in various capacities at the church she attends and talking about books and writing with her friends and the writing community.
Connect with Donna by following her on Instagram or Twitter.
Giveaway
(3) winners will receive print copy of Finding Her Voice, an adult inspirational coloring book, and a small devotion!
Full tour schedule linked below. The giveaway begins at midnight August 22, 2022 and will last through 11:59 PM EST on August 29, 2022. Winner will be notified within 2 weeks of close of the giveaway and given 48 hours to respond or risk forfeiture of prize. US/CAN only. Void where prohibited by law or logistics.
Giveaway is subject to the policies found here.
---
Follow along at JustRead Tours for a full list of stops!
*NOTE: This post contains affiliate links.