Welcome to the Blog Tour for Forgotten Memories by Penny Zeller, hosted by JustRead Publicity Tours!
** Affiliate links used **
About the Book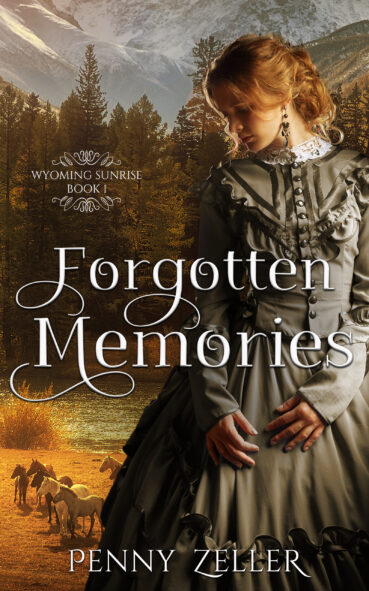 Forgotten Memories
Series:
Wyoming Sunrise #1
Published by
Maplebrook Publishing
on August 30, 2022
Genres:
Fiction / Christian / Romance / Historical
Some memories are best forgotten…
The Wyoming Territory is rife with lawlessness and disorder, something Annie Ledbetter and her parents discover when their wagon train is robbed. Seven years later, Annie settles into her lifelong dream as a teacher in the small town of Willow Falls. When she meets handsome rancher Caleb Eliason through a humorous misunderstanding, she is quickly drawn to his kind heart and charming smile.
Former outlaw Caleb Eliason embraces his chance at a fresh start. Gone are the days of robbing stagecoaches and wagon trains. When he falls in love with the new Willow Falls teacher, he doesn't realize they've met before—under much different circumstances. When his past comes to light, will it put the growing love between them at risk?
Can forgiveness and redemption heal two broken hearts or will the past keep them from sharing a future?
Amazon
|
Bookbub
|
Goodreads
My Perspective
Forgotten Memories is a sweet, quick read that I think historical fans will enjoy. I love that Zeller gave us the background of the characters first encounter in the beginning of the story, rather than just reference it. I think it added to the depth of not only the storyline, but the characters themselves. Seeing Annie as a vulnerable young girl, scared and trying to help her family was really heartwarming. Then you see Caleb, clearly torn before doing what he feels is right, and following what his family is doing. For his character especially, this provided a well rounded character arc.
Along the way I did feel there were a few "I knew that was going to happen" moments, but many readers don't have a problem with that. Personally I like a surprise thrown in here and there, something that kind of makes me wake up and pay attention a little better. It didn't take away from the fact that it was a sweet story to read, I just felt it would have added another layer to the story.
Overall, I found Forgotten Memories to be an enjoyable read with charming characters, that put a smile on my face. I will certainly be checking out her other books! I received a complimentary copy of this book. I was not required to write a favorable review. All thoughts and opinions are my own.
About the Author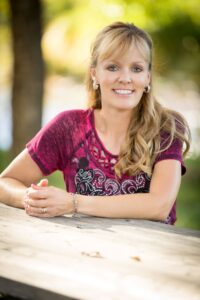 Penny Zeller is known for her heartfelt stories of faith and her passion to impact lives for Christ through fiction. While she has had a love for writing since childhood, she began her adult writing career penning articles for national and regional publications on a wide variety of topics.
Today Penny is a multi-published author of numerous inspirational books. She is also a homeschool mom and a group fitness instructor. Her desire is to assist and nurture women into a closer relationship with Christ.
When Penny is not dreaming up new characters, she enjoys spending time with her husband and two daughters and camping, hiking, canoeing, biking, reading, running, gardening, and playing volleyball.
She is represented by Tamela Hancock Murray of the Steve Laube Agency and loves to hear from her readers at her website.
Connect with Penny by visiting pennyzeller.com to follow her on social media or subscribe to email newsletter updates.
Giveaway
(1) winner will receive a signed copy of Forgotten Memories and a $25 Amazon gift card.
Full tour schedule linked below. The giveaway begins at midnight August 30, 2022 and will last through 11:59 PM EST on September 6, 2022. Winner will be notified within 2 weeks of close of the giveaway and given 48 hours to respond or risk forfeiture of prize. US only. Void where prohibited by law or logistics.
Giveaway is subject to the policies found here.
---
Follow along at JustRead Tours for a full list of stops!