I don't know about you, but I LOVE planners. I am old school too – I want a paper one. Not digital. And I'm fussy about the pens I use in my planners too. In my current planner, I have these amazing thin colored pens. Each thing I do has a different color. Pretty soon it's my favorite time of year. Not just Christmas, but picking a new planner. I came across this planner by Horacio and I love it!!
About the Planner
The Horacio Printing Christian Dream Planner is your fresh blank canvas to design your life in 2022. They created it to help you build margin, reduce distractions and build a God-focused schedule. This is not just about what you have to do, it is about who you want to become. Horacio Printing has guided tutorials to help you set up every section of the planner. The best is yet to come!"
Want to see more pics and order one yourself? Visit their website. And, as a special treat, my readers can use a special discount code!! When checking out, use 2022ISMYYEAR and receive 10% off your order!
My Perspective
This planner is awesome. First of all, the paper thickness is perfect. This is actually a huge pet peeve of mine. I hate it when I use pen or marker and it bleeds through to the next week or month. I don't have this problem with this calendar! There is plenty of space to write my daily tasks, and a whole page for a weekly checklist. I mean, I live for checklists, so this is right up my alley!
What I like most is the planner's simplicity. I don't want frills and fuss. I want functional with a little bit of prettiness. And the blush pink color is gorgeous! Feminine. Clean. I can't wait for January to get here and I can start using this beautiful planner. With wonderful added features like notes, and praise report sections, you can't go wrong! I highly recommend this planner.
I received a complimentary planner. I was not required to write a favorable review. All thoughts and opinions are my own.
Giveaway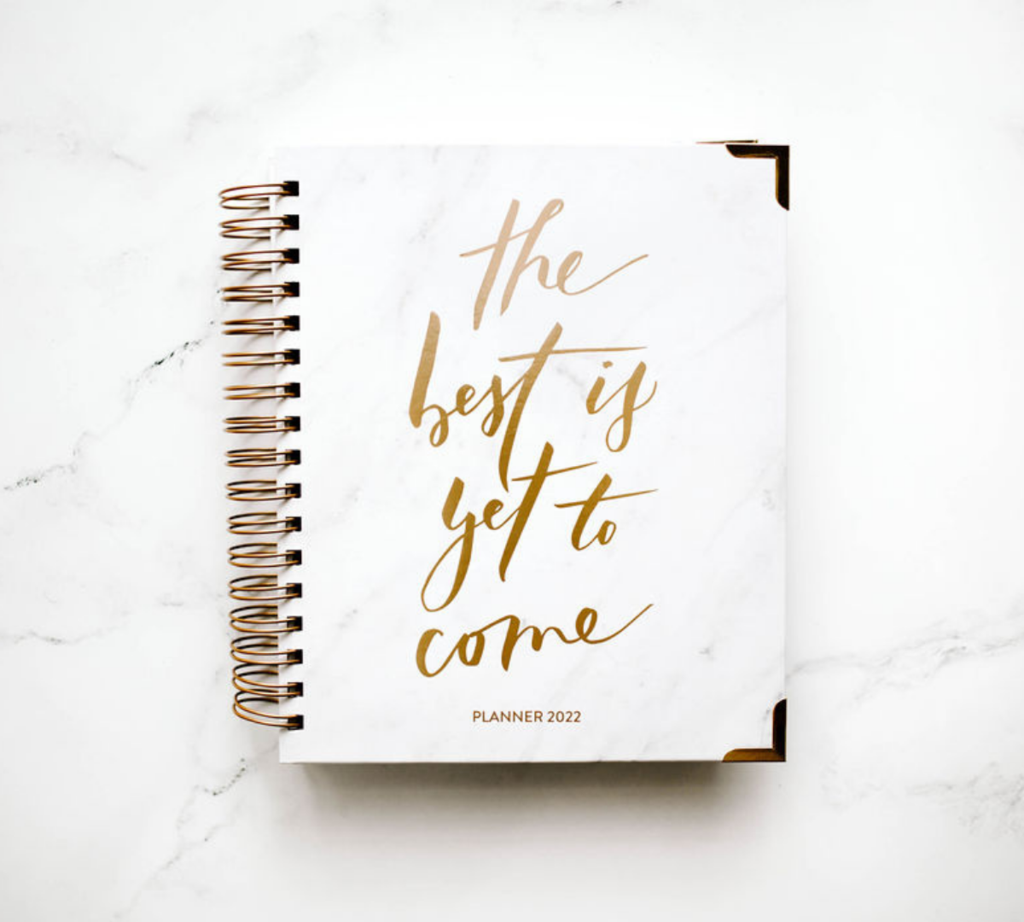 ENTER TO WIN A WHITE MARBLE DREAM PLANNER BY HORACIO PRINTING
Do you use planners? What features do you look for when choosing one?