Hello friends and Happy Thursday! I've got a great read to share with you today. Marrying Mr. Wrong just might be my favorite story every from Melissa Jagears. The theme is just……well beautiful. It really spoke to my heart, and I think will speak to yours as well.
** affiliate links used **
About the Book
Marrying Mr. Wrong
Author
Melissa Jagears
Published by
Utmost Publishing
on January 18, 2022
Genres:
Fiction / Christian / Historical
,
Fiction / Christian / Romance / Historical
,
Fiction / Christian / Western
,
Fiction / Romance / Clean & Wholesome
,
Fiction / Romance / Historical / American
Pages:
312
Can a man who's completely wrong for her help her find Mr. Right?

Gwendolyn McGill wants to be loved and accepted for who she is, but that's hard to do in a small town where everyone judges her by the scandal her father caused. Unfortunately, the man she hoped would sweep her away from all the wagging tongues is no longer interested in marrying her. Unable to leave town, she's determined to prove she's more than just a pretty face who knows how to bat her eyelashes.

For years, Timothy O'Conner has loved Gwen from a distance, knowing someone like her would never be attracted to a lowly ranch hand with a blemished face like him. When Gwen unexpectedly shows up at the ranch, asking him to help her learn how to attract a man of quality, Tim's feelings become even harder to suppress.

When danger pushes them together, they discover there's more to each other than either of them imagined. Though God is no respecter of persons, is the desire of their hearts strong enough to defy society's expectations?

Marrying Mr. Wrong is the fourth book in the Frontier Vows Series by award-winning Christian romance author Melissa Jagears. If you like to read about unexpected characters falling in love, you'll enjoy this tender love story that has the perfect mix of romance and adventure.
Amazon
|
Barnes and Noble
|
Bookbub
|
ChristianBook.com
|
Baker Book House
My Perspective
If ever there was a story for a "lowly" person to read, this is it. Now, I'm a firm believer that beauty is on the inside, and for me people are attractive because of who they are, not what they look like. And Jagears displays that very thing perfectly with Marrying Mr. Wrong. Tim. he's such a good guy. Gentle, patient, strong, loving. He sees Gwen for who she really is, not the fake flirtatious persona she portrays. And isn't that what love should be like? Someone who sees our deepest fears, desires, likes and dislikes? If for no other reason, please read this book for that very lesson.
But trust me when I say there are other reasons! Jagears gives historical fiction fans a great story, and a western at that. There was danger, laughter, romance, and so much more. The character arcs are great – Gwen needs to learn that value isn't in money and possessions, while Tim needs to learn about self value, something he is severely lacking. Jagears somehow managed to grow them together, while remaining true to an individual character growth, and I loved it!
This sweet story is a must for your TBR pile. I highly recommend reading this entire series, but this installment at the very least! I received a complimentary copy of this book. I was not required to write a favorable review. All thoughts and opinions are my own.
About the Author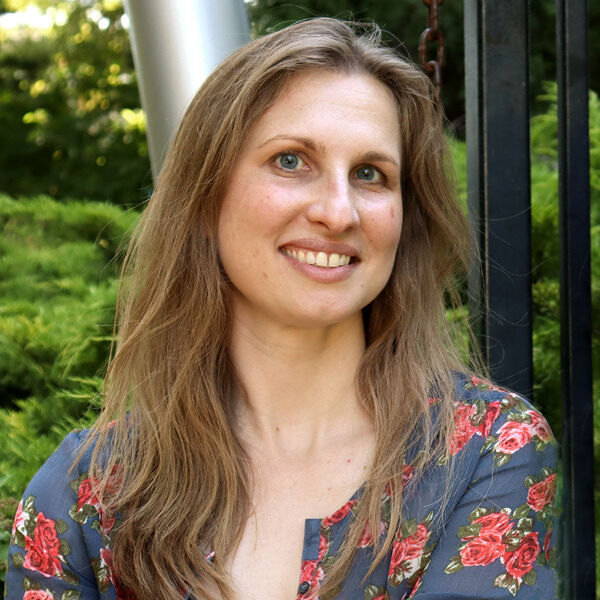 Much to her introverted self's delight, award-winning author Melissa Jagears hardly needs to leave her home to be a homeschooling mother and writer of Historical Christian Romance. If you're looking for authentic characters, true-to-life issues, deep, gripping storylines, and sweet and clean romance, her stories are tailor-made for you.
Melissa can be found staying up far too late at night writing stories or folding laundry. You can also find her online at www.melissajagears.com, Instagram, and Goodreads.
Don't miss out on Melissa's new releases, sales, and specials. Sign up for her newsletter: https://sendfox.com/melissajagearsauthornewsletter.