Guys – I'm just going to say this right now, get this book. If you haven't yet, then you need to. It is Stephenia's best work. I love her other books – they are high up on my list. But this one? Yeah it beats them all. Every single one!
ABOUT THE BOOK
The Secrets of Emberwild
Author
Stephenia H. McGee
Published by
Revell
on October 4, 2022
Genres:
Fiction / Christian / Historical
,
Fiction / Christian / Romance / General
,
Fiction / Romance / Historical / General
Pages:
320
A gifted trainer in a time women are not allowed to race, Nora Fenton prefers horses to men. They're easier to handle, they're more reliable, and they never tell her what to do. After her father's passing, Nora is determined to save her struggling horse farm, starting with entering her prize colt into the harness races at the 1905 Mississippi Fair. If she wins, she may have a chance at independence. But when a stranger arrives and starts asking disconcerting questions, she suspects he may have other motives than unseating her in the training job that is rightfully hers.

Silas Cavallero will do whatever it takes to solve the mystery of his father's death--even if it means training an unwieldy colt for Nora, who wants nothing more than to see him gone. But when mysterious accidents threaten their safety and circumstances shrouded in secrets begin unlocking clues to his past, Silas will have to decide if the truth is worth risking ruining everything for the feisty woman he's come to admire.
Amazon
|
Barnes and Noble
|
ChristianBook.com
|
Baker Book House
MY PERSPECTIVE
McGee has delivered a masterpiece with The Secrets of Emberwild. The mystery, the suspense, bits of romance, strong characters, twists, turns, and Arrow! I really felt like Arrow was his own character at times and boy did it add to the story. Oh McGee's love and knowledge of horses certainly came through the pages of this story, as well as her attention to detail in history. Of all the books I've read by McGee, I think this one shows her heart the most.
Perhaps my favorite aspect of the book was Nora's character. She was so strong, so ahead of her time, and willing to fight for what was hers. You could see her passion for Arrow from the very beginning, and I was curious how her ambitions would play out through the story. Sorry, no spoilers here, but I'll say that McGee nailed it.
Historical fiction fans, horse fans, and fast paced story fans are going to love this book. I highly recommend checking it out!! I received a complimentary copy of this book. I was not required to write a favorable review. All thoughts and opinions are my own.
ABOUT THE AUTHOR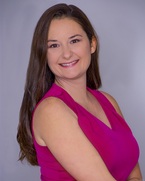 Stephenia H. McGee is a multi-published author of stories of faith, hope, and healing set in the Deep South. She lives in Mississippi, where she is a mom of two rambunctious boys, writer, dreamer, and husband spoiler. Her novel The Cedar Key was a 2021 Faith, Hope, and Love Readers' Choice award winner. A member of the ACFW (American Christian Fiction Writers) and the DAR (Daughters of the American Revolution), she loves all things books and history. Stephenia also loves connecting with readers and can often be found having fun with her Faithful Readers Team on Facebook. For more on books and upcoming events and to connect with Stephenia, visit her at www.StepheniaMcGee.com.