Um…. you need to read this book. The series actually (this is book two). If you're not afraid of a creep factor (think Criminal Minds here), then do it. My word this book had me hanging on the edge of my seat!!
** Affiliate links used **
About the Book
A Cry in the Dark
Author
Jessica R. Patch
Published by
Harlequin
on February 28, 2023
Genres:
Fiction / Christian / Suspense
,
Fiction / Romance / Clean & Wholesome
,
Fiction / Romance / Suspense
,
Fiction / Thrillers / Psychological
Pages:
381
Deep in the Kentucky hills, three women have been found brutalized and murdered.
But the folks in Night Holler have their own ways and their own laws.
And they're not talking…

Led to an isolated Appalachian Mountain town by a trail of disturbing murders, FBI special agent Violet Rainwater's determined to catch a serial killer with a twisted agenda. With locals refusing to reveal their secrets, Violet's only ally is Detective John Orlando. But even John has an ulterior motive—he's convinced this case is connected to his wife's murder.

As they dig deeper, Violet uncovers a link to her own unresolved past. For years she's worked the cold case of her mother's abduction, which had led to her birth. The need to look into the eyes of the sinful man who fathered her consumes Violet. Until she can, she'll never have peace. Because she's terrified she might be exactly like him.

In this chilling novel, when the present collides with Violet's mysterious past and John's tragic loss, they must unravel the warped, sinuous connections before the killer strikes again. But solving the case might not be nearly as terrifying as the possibility that Violet's finally found her roots…
Amazon
|
Goodreads
My Perspective
WOW. I just cannot say enough how much I am loving this new series from Jessica Patch. Talk about stepping into an episode of Criminal Minds meets CSI!!! Honestly, I felt like I was inside of the book the entire time I read it, which was both fascinating and creepy at the same time. Maybe don't read this book at night when you're alone.
There is so much going on in this story, but let me say this – though there is plenty of creep factor stuff going on here, Patch does a beautiful job in weaving a faith theme that doesn't lighten it up at times, and remind you that there is good in a world full of darkness. And at no point does she take the darkness too far, it's really just there to enhance the story and so you can see the background of Violet, her mother, and this "Adam" guy. I won't say more than that before I give something away!
Solving this mystery was so fun, and Patch delivers plenty of twists and turns to keep you on your toes. And plot twist near the end!!!! I kind of saw it coming but was surprised at the same time. If that makes sense. Guys, if you enjoy fast paced, suspenseful, bone chilling novels – then this is for you. This series is Patch's best work and I cannot wait to see what comes next. Highly recommend!
I received a complimentary copy of this book. I was not required to write a favorable review. All thoughts and opinions are my own.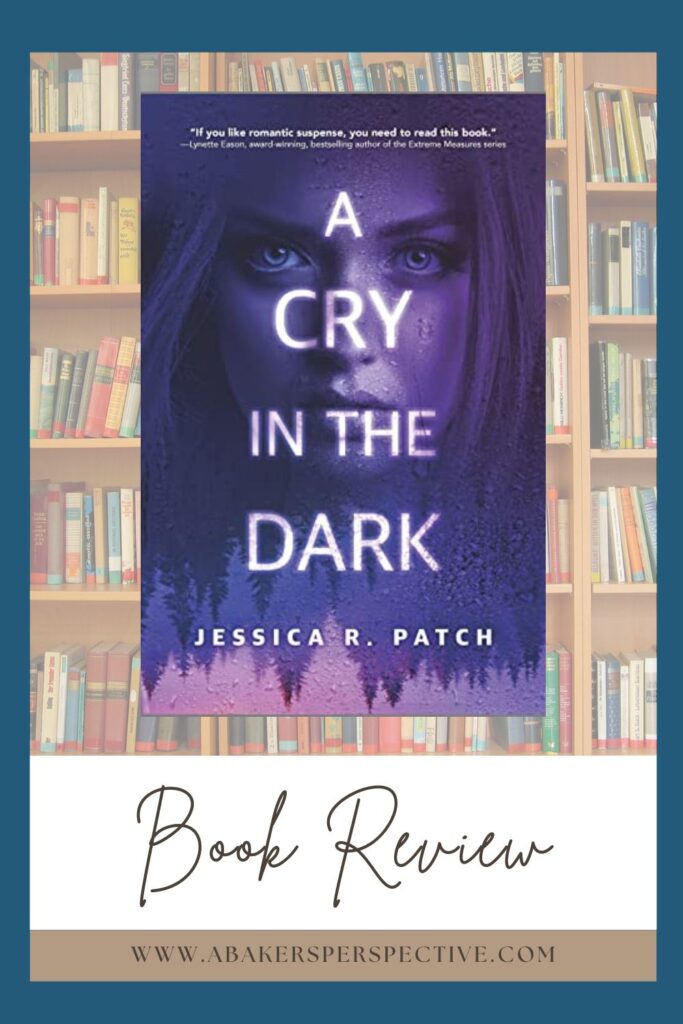 About the Author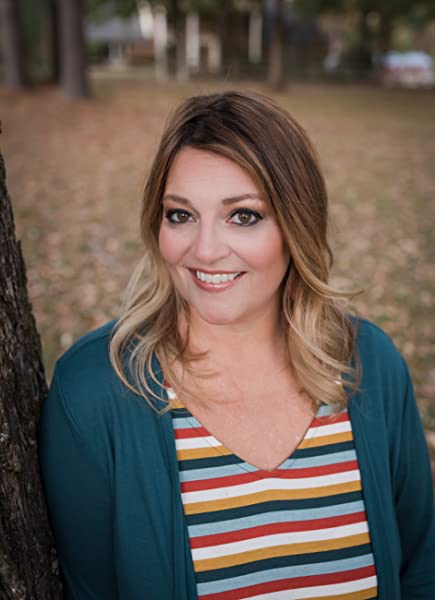 Publishers Weekly Bestselling author Jessica R. Patch is known for her dry wit and signature twists whether she's penned a romantic suspense, a cold case thriller, or a small-town romance. When she's not getting into fictional mischief with her characters, you can find her cozy on the couch in her mid-south home reading books by some of her favorite authors, watching movies with her family, and collecting recipes to amazing dishes she'll probably never cook. Sign up for her newsletter "Patched In" at www.jessicarpatch.com. Jessica is represented by Rachel Kent of Books & Such Literary Management.
What interests you about this story?