Do I have a book for you today! A Dare and a Prayer by Julie Lessman is full of sizzle, faith, and danger. I've been a fan of Julie's for awhile now, and her stories never disappoint. I'm thrilled to be sharing this with you today!
** Affiliate links used **
About the Book
A Dare and a Prayer
Author
Julie Lessman
on October 1, 2023
Genres:
Fiction / Christian / Historical
,
Fiction / Christian / Romance / Historical
(NOTE! THIS BOOK IS A SWEET INSPIRATIONAL WITH A HIGHER LEVEL OF ROMANTIC PASSION)

He's a hotshot who takes up a dare.
She's an aspiring missionary who wants to beware.
But will love become a gamble with a dare and a prayer?

Lieutenant Henry Dennehy is a cocky and carefree fighter pilot in the Pacific Theatre of WW2, known for scoring big, both in the sky and on land. But when his buddies offer a bet he can't refuse to turn the head of the "untouchable" nurse at 369th Station Hospital—a woman who's shot down more flyboys than the enemy—he's bound and determined to win. Problem is, if he wins the dare, will he lose at love?

Lieutenant Amy Leigh MacArthur was on her way to the mission field when she detoured to fight for her country instead, an Army nurse whose interest lies only in healing the wounded and teaching orphans to read. Certainly not in men, and definitely not in Henry Dennehy, the boy who ridiculed her years ago as a shy and homely teen. But when Henry pursues her and won't take no for an answer, Amy finds a way that gives him no choice.

Until, that is, love does the same for them both ...
Amazon
|
Goodreads
My Perspective
Here's what I love about Lessman's books – they are full of sizzle, swoon, and grab a fan now moments that will have you grabbing your sweetie for a smooch. And no, I don't mean anything that I should be averting my eyes from. No, Lessman has found the perfect way to include tension, romance, and chemistry in a clean way, yet in a way that is more than just your typical "Hallmark romance". There is real spice here (again, clean) and I am for it. Why? Well because I would like to think we have that in our marriages. It's real life, and certainly relatable.
In addition, Lessman gives readers real characters that struggle with faith, grow in faith, and everywhere in between. I thoroughly enjoyed Henry's journey. Not one time did it feel forced – it was all natural and I could see someone like him in real life going through the same journey. Again we see how Lessman brings real, relatable characters to the story. Notice a theme!?
The other thing about Lessman is how she brings history to life. We see things in this story that are horrible, and rightly so, but things that are not talked about much in our history books. It shows me that she did her research, and while at times it was tough to read (only because of the truth of the matter), it was true to history. Makes you want to do your own research (though I don't know how much research I want to do for child trafficking because I'm certain it would make me both cry and cringe). My point being – Lessman works hard to make her books true to life. They are not fluffy, nor is everything wrapped in a cute present with a bow on top. A Dare and a Prayer is a story that will certainly show hope and light in a world of darkness, but also show difficulties and some of the emotions that people have (whether we want to or not).
This book may not be for those who want a pretty historical fiction. But it is for those who want a raw, honest story. A story with real characters with real emotions. Emotions we've most likely all felt at one point or another. A story with hope, character growth, and even laughter. Lessman is one of my favorites and I hope you'll find that she is yours too!
I received a complimentary copy of this book. I was not required to write a favorable review. All thoughts and opinions are my own.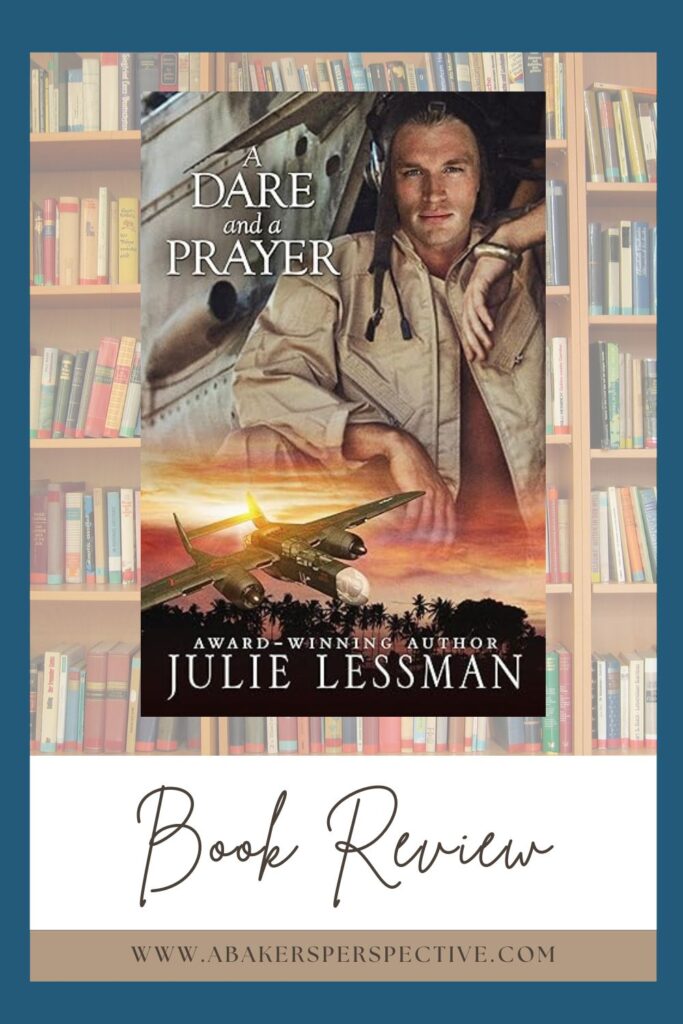 About the Author
Julie Lessman is an award-winning author whose tagline of "Passion With a Purpose" underscores her intense passion for both God and romance. A lover of all things Irish, she enjoys writing close-knit Irish family sagas that evolve into 3-D love stories: the hero, the heroine, and the God that brings them together.
Author of The Daughters of Boston, Winds of Change, Heart of San Francisco, Isle of Hope, and Silver Lining Ranch series, Julie was American Christian Fiction Writers 2009 Debut Author of the Year and has garnered over 21 Romance Writers of America and other awards. Voted #1 Romance Author in Family Fiction magazine's 2012 and 2011 Readers Choice Awards, Julie's novels also made Family Fiction magazine's Best of 2015, Best of 2014, and "Essential Christian Romance Authors" 2017-20, as well as Booklist's 2010 Top 10 Inspirational Fiction and Borders Best Fiction. Her independent novel A Light in the Window was an International Digital Awards winner, a 2013 Readers' Crown Award winner, and a 2013 Book Buyers Best Award winner.
Julie has also written a self-help workbook for writers entitled Romance-ology 101: Writing Romantic Tension for the Sweet and Inspirational Markets. Contact Julie through her website and read excerpts from each of her books at www.julielessman.com.
What interests you about this story?