Welcome to the Blog + Review Blitz for Her Cowboy Wedding Date by Cari Lynn Webb, hosted by JustRead Publicity Tours! The summer is full of weddings, so no better time to dive into a book about weddings, am I right!?
** Affiliate links used **
About the Book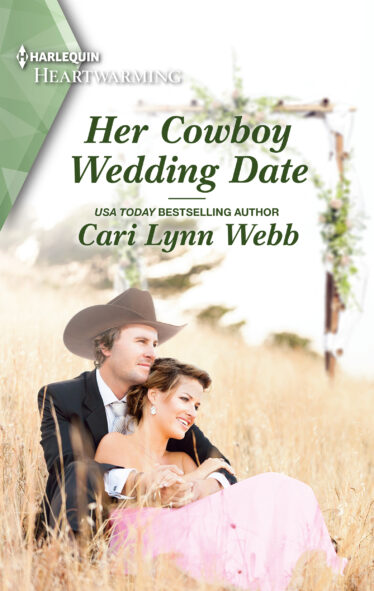 Her Cowboy Wedding Date
Author
Cari Lynn Webb
Published by
Harlequin
on June 28, 2022
Genres:
Fiction / Romance / Clean & Wholesome
,
Fiction / Romance / Contemporary
,
Fiction / Romance / Western
,
Fiction / Small Town & Rural
Pages:
368
Could this cowboy…

Be her wedding date?

Maid of honor Tess Palmer has two weeks to plan her cousin's wedding. She will do anything to make the ceremony perfect…even if it means wrangling best man Carter Sloan's help. The cynical cowboy would rather focus on his business than wedded bliss, and widowed Tess isn't looking for a second chance at love. But could planning a trip down the aisle bring the two of them together?

USA TODAY Bestselling Author

From Harlequin Heartwarming: Wholesome stories of love, compassion and belonging.

Three Springs, Texas

Book 1: The Texas SEAL's Surprise
Book 2: Trusting the Rancher with Christmas
Book 3: Her Cowboy Wedding Date
Amazon
|
Barnes and Noble
|
Bookbub
|
Goodreads
My Perspective
Weddings, cowboys and treasures – oh my! This story had everything I wanted in it and more. Second chance romance, wedding plans in shambles, buried treasure, family disputes, and even an important lesson. Webb reminds readers (through Tessa) that we can't push our dreams on someone else. We need to respect and understand that what's right for us, isn't right for our friends. They have different opinions. Different dreams. And that is absolutely okay.
The chemistry between Tess and Carter was great. They fed off each other, and were able to point out each other's weaknesses. I'm glad Webb wrote them like this – open, honest, real. Too often in sweet novels it seems like the characters keep things to themselves, or just keep things "nice". I don't like that, because I think they should be raw and honest and real. Tess and Carter were the perfect match, not only relationship wise, but wedding planning wise. They made each other stop and think about big picture, small picture, and everywhere in between.
Webb adds in a fun family dynamic between Carter's grandfather and uncle. It added another layer of depth to the story I certainly wasn't expecting, but found that it really enhanced the reading experience. And life lesson of course – the importance of communication. There is a little bit of everything packaged inside this sweet novel. Contemporary romance fans will enjoy seeing Tess and Carter make their way through the fun and not so fun parts of planning a wedding!
I received a complimentary copy of this book. I was not required to write a favorable review. All thoughts and opinions are my own.
About the Author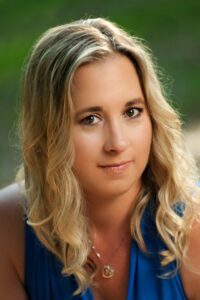 Cari Lynn Webb lives in South Carolina with her husband, daughters and assorted four-legged family members. She's been blessed to see the power of true love in her grandparent's 70 year marriage and her parent's marriage of over 50 years. She knows love isn't always sweet and perfect, it can be challenging, complicated and risky. But she believes happily-ever-afters are worth fighting for. She loves to connect with readers.
CONNECT WITH CARI: Website | Facebook | Instagram | Twitter
Giveaway
(1) winner will receive a $40 Amazon gift card and signed copies of the first two books in the Three Springs, Texas series!
Be sure to check out each stop on the tour for more chances to win. Full tour schedule linked below. Giveaway began at midnight July 6, 2022 and lasts through 11:59 PM EST on July 13, 2022. US only. Winner will be notified within 2 weeks of close of the giveaway and given 48 hours to respond or risk forfeiture of prize. Void where prohibited by law or logistics.
Giveaway is subject to the policies found here.
Follow along at JustRead Tours for a full list of stops!