Welcome to the Celebrate Lit Blog Tour for His Brother's Atonement by Amy Walsh! I'm excited to have Amy here today chatting with me 🙂
About the Book
Book: His Brother's Atonement
Author: Amy Walsh
Genre: Contemporary romance – western
Release date: April 26, 2022
Shane Phillips had given up hope of ever meeting the nephew born to the woman his brother assaulted. After checks he sent to Aubrey Anders were returned, Shane decided the most he could ever do was pray for the Anders family. When Shane discovers that he and Aubrey work for the same graphic arts company, he must find a way to assure her he means no harm before both Wyoming branches meet for a conference.
Aubrey thinks she has worked through most of her trauma with the help of her psychologist and loving community. However, meeting Shane Phillips seems to have unleashed suppressed anxiety and insecurity. But as their paths continue to intersect, Aubrey begins to wonder if Shane could be part of God's plan for her despite their painful connection.
Click here to get your copy!
About the Author
Amy Walsh is a 5th-grade teacher who loves teaching children about what she loves to do herself: reading and writing. She enjoys outdoor activities, especially hiking and camping. Amy also appreciates opportunities to share her faith through singing, teaching, and writing for her church family. Amy and her husband, Patrick, have three children: Bree, Spencer, Liz, and a son-in-law, Kyle. Amy and her family love to spend time together celebrating special occasions, listening to great music, swimming and kayaking, and having occasional ping pong tournaments.
Interview With Amy
Hello Amy and welcome to the blog!!
If we were to peek at your nightstand, what interesting things would we find?
I have two mugs full of writing utensils and other odds and ends. One is a Grammy mug and one is a Grampy mug. My uncle made them for all of us when my grandparents passed, and they are decorated with some of our favorite photos. I have a heavy flashlight that will be great during a blackout or if someone breaks into the house. A pretty Victorian hatbox filled with vitamins, supplements, and lotions that I always forget to use. A candy box of 1800s candy that my mom bought for me because I love the Victorian era so much – that's too pretty to eat! And lots and lots of books.
Speaking of things by my nightstand, I will answer this question next: What's your go-to bible verse during times of difficulty?
I have a print of Isaiah 26:3 on my bed stand: YOU will keep in perfect PEACE him whose MIND is STEADFAST because he TRUSTS in YOU. There is so much truth in that verse. It is a comfort, yet it is a reminder to keep out thoughts fixed on God. Which brings me to another verse that I find essential to my emotional and mental well-being during times of stress, Philippians 4:8. Finally, brothers, whatever is true, whatever is honorable, whatever is just, whatever is pure, whatever is lovely, whatever is commendable, if there is any excellence, if there is anything worthy of praise, think about these things. ESV
It's time for a fun girls weekend, and you can only invite authors to attend. Who would you pick and why?
How many can come? I have gotten to know so many wonderful authors during the past couple years. It is very hard to pick! Some I admire because of their senses of humor, others for their dedication to helping other authors grow, many for their deep research and genius prose, and a few for how they keep on writing despite some real hardships in their lives.
Since I can't pick, I will instead tell you of two authors that I actually had the opportunity to share an AirBnB with because we were under a COVID quarantine in Scotland! Laura Frantz and Pepper Basham And a virtual visitor during that time of recovery since we hadn't been able to meet up during the trip – Caroline Johnston.
I admire all three of these ladies very much. I love their writing and I find them to be courageous and compassionate women of faith.
What are you working on next?
I have two books coming out this autumn.
A Dark Lustre is a standalone novel that is part of the Thanksgiving Books & Blessings series. It takes place in the 1880s.
Eager to join her family in America, Emiliana crosses the Atlantic with hope for a bright future. During the voyage, Austin, Viscount of Marshallford, gains her admiration when he befriends the parents of her four young charges. Determined to save his family estate, he journeys to marry an American heiress, never expecting to fall in love with a penniless Polish nanny. Once in Pennsylvania, both find that tragic circumstances call for desperate measures. If they ever meet again, how could Emiliana trust a man seeking an alliance with those oppressing her family?
Voices in the Sanitorium is a book that takes place in the 1930s and modern times. It has been a challenging novel to write because it has some themes that need to be handled gently, plus I want to justice to a place that is part of my local history.
Aislyn is not happy when her parents decide to uproot their family and build a new home on the grounds of the former West Mountain Sanitorium. After she purchases an antique diary that was written almost a century ago by a patient in the very same sanitorium, Aislyn becomes more interested in her surroundings. Then strange things begin to happen…
What do you want your readers to get from reading this story?
– I have a friend whose relative made some bad decisions within the past few years. Seeing the pain that this friend was in really led me to analyze how the families of criminals suffer. I hope His Brother's Atonement will lead readers to be more aware and more prayerful of those like Shane and his parents who are so broken and torn between love and shame.
– I also hope that women who have suffered like Aubrey will cling to God and to be willing to search for help. I hope that they will find someone like Dr. Henry who will help them deal with their anxiety and promote their healing.
– Towards the end of the book, Aubrey says a blessing that correlates with Psalm 23. I hope that as readers read that prayer, they will remember that we truly have a God who walks beside us during painful times and shines a light for us in our darkness.
Thank you for chatting with me today!
Blog Stops
Texas Book-aholic, September 23
Debbie's Dusty Deliberations, September 24
deb's Book Review, September 25
Inklings and notions, September 26
Ashley's Clean Book Reviews, September 27
Locks, Hooks and Books, September 28
Truth and Grace Homeschool Academy, September 29
Because I said so — and other adventures in Parenting, September 30
Happily Managing a Household of Boys, October 1
A Baker's Perspective, October 2 (Author Interview)
Simple Harvest Reads, October 3 (Guest Review from Donna Cline)
For the Love of Literature, October 4 (Author Interview)
For Him and My Family, October 4
Pause for Tales, October 5
Tell Tale Book Reviews, October 6 (Author Interview)
Holly's Book Corner, October 6
Giveaway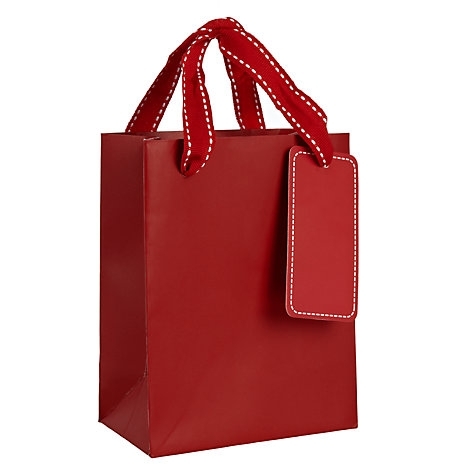 To celebrate her tour, Amy is giving away the grand prize package of a $25 gift card along with His Brother's Atonement, a Rocky Mountains Shirt and a Rocky Mountains wooden bookmark!!
Be sure to comment on the blog stops for nine extra entries into the giveaway! Click the link below to enter.
https://promosimple.com/ps/21a6a/his-brother-s-atonement-celebration-tour-giveaway