Friends I am excited to share with you the latest release from Tessa Afshar!! Biblical Fiction is something I find myself wanting to read more and more of, and Tessa's books are just fantastic! Plus, I'm linking up to the Goodreads Giveaway at the end of the post!
**affiliate links used**
About the Book
Jewel of the Nile
Author
Tessa Afshar
on June 1, 2021
Genres:
Ancient
,
Ancient World
,
Biblical
,
Christian
,
Fiction
,
Historical
,
Romance
Pages:
432
Whispered secrets about her parents' past take on new urgency for Chariline as she pays one last visit to the land of her forefathers, the ancient kingdom of Cush.

Raised as an orphan by her aunt, Chariline has only been told a few pieces of her parents' tragic love story. Her beautiful dark skin is proof that her father was Cushite, but she knows nothing else. While visiting her grandfather before his retirement as the Roman official in the queen's court, Chariline overhears that her father is still alive, and discovering his identity becomes her obsession. Both her grandfather and the queen have reasons for keeping this secret, however, and forbid her quest. So when her only clues lead to Rome, Chariline sneaks on the ship of a merchant trusted by friends.

Theo is shocked to discover a stowaway on board his vessel and determines to be rid of her as soon as possible. But drawn in by Chariline's story, he feels honor-bound to see her safely to shore, especially when it appears someone may be willing to kill for the truth she seeks.

In this transformative tale of historical fiction, bestselling author Tessa Afshar brings to life the kingdom of Cush and the Roman Empire, introducing readers to a fascinating world filled with gripping adventure, touching romance, and a host of lovable characters—including some they may recognize from the biblical book of Acts.
Amazon
|
Barnes and Noble
|
ChristianBook.com
My Perspective
It's no surprise to me that I enjoyed reading this story, as Afshar is a master story teller. I know that any time I pick up on one of her books, I am going to feel as if I were back in biblical times, seeing it all play out in front of me. Not only that, but the stories are so engaging that you become so engrossed in the storyline that everything else you have on your to-do list can simply wait. And that is exactly what happened with Jewel of the Nile.

Chariline's character was everything I wanted her to be and more. Her back story and quest to find who her father was, was so intriguing to me. I mean, you don't really think that to be a biblical fiction plot line, but it totally worked! She had a lot of growth throughout the story as well, which can be hard I think in this genre. But Afshar does an amazing job and bringing it slowly, not forced. It just seemed…natural.

Then there's Theo. Oh Theo. Fans of Afshar, including myself, have been waiting for his story. Wait no more my friends because it is here! Afshar is no stranger to writing great heros, but Theo just might be my fav. He has so many qualities I want in a hero, which you get pieced of if you've read other books by her. It almost adds to the hype of him being in this book, which made it even better to read.

I highly recommend the latest from Tessa Afshar. Even if you've not read one of her previous novels, I think this would be a great one to start with. It'll challenge your faith while providing a beautiful storyline. I received a complimentary copy of this book. I was not required to write a favorable review. All thoughts and opinions are my own. 
About the Author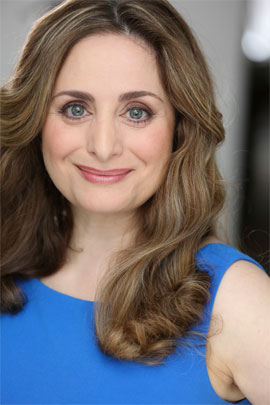 TESSA AFSHAR is an award-winning author of historical and biblical fiction. Her novel Daughter of Rome was a Publishers Weekly and ECPA bestseller. Land of Silence won an INSPY Award and was voted by Library Journal as one of the top five Christian fiction titles of 2016. Harvest of Gold won the prestigious Christy Award in the Historical Romance category, Harvest of Rubies was a finalist for the ECPA Christian Book Award in the fiction category, and Thief of Corinth was an Inspy Award finalist. Tessa also recently released her first bible study and DVD called The Way Home: God's Invitation to New Beginnings, based on the book of Ruth.
Tessa was born to a nominally Muslim family in the Middle East and lived there for the first fourteen years of her life. She then moved to England, where she survived boarding school for girls, before moving to the United States permanently. Her conversion to Christianity in her twenties changed the course of her life forever. Tessa holds a master of divinity from Yale University, where she served as co-chair of the Evangelical Fellowship at the Divinity School. She worked in women and prayer ministries for nearly twenty years before becoming a full-time writer. Tessa speaks regularly at national women's events. She is a devoted wife, mediocre tomato grower, and chocolate enthusiast. Visit her online at Tessaafshar.com.
Giveaway
Enter to win a copy of Jewel of the Nile at this Goodreads Giveaway!
What interests you about biblical fiction?