Happy Monday everyone! Welcome to Must Get Monday, hosted by The Becca Files. Every Monday I'm going to feature a new book to add to your TBR piles. Why? Well because they just aren't big enough! Just kidding. Sort of. I enjoy hearing about new releases, and so why not share that with you!?
I know I just shared my review of this book last week, but I just want to make sure you have added it to your TBR pile! If you missed my review, or want to enter the Just Read giveaway, visit my blog post. I can't say enough good things about Sunrise Publishing.
Affiliate Link Used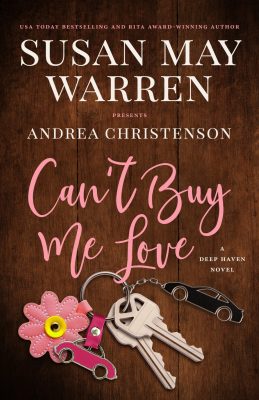 Can't Buy Me Love
Author
Susan May Warren
,
Andrea Christenson
Published by
Sunrise Publishing
on March 16, 2021
Genres:
Fiction
,
Christian
,
Romance
,
Clean & Wholesome
,
Small Town & Rural
,
Contemporary
,
Billionaires
Pages:
270
She's not looking for love…
Housekeeper-slash-entrepreneur Ella Bradley prides herself on being ready for anything. After all, with a father who died—and lied to her—and a stepmom and stepsister who despise her, she has no one else to depend on. But on the biggest night of her life, she's unprepared to be trapped in an elevator with the man of her dreams.
He doesn't mean to lie…
Wealthy prince-to-a-fortune Adrian Vassos wants nothing more than to shed his reputation as a party boy and prove that he is a savvy businessman. Even, a gentleman. But when he's trapped with a woman who knows his reputation but not his face, he gives into the temptation to be someone else—and lies.
A disastrous beginning leads to a fresh start…
When serendipity brings them together again—this time to work off community service—can their combined sentences spark a new ending? Maybe…if Adrian's lies don't find him out. Again.
The magic of Deep Haven enchants in this modern-day Cinderella story.
Amazon
What book must you get your hands on this week? Please share in the comments 🙂