Welcome to the Celebrate Lit Blog Tour for Beneath the Forsaken City by Carla Laureano. Not only am I excited to share this story with you, I'm thrilled to have Carla here sharing more about the series.

About the Book
Beneath the Forsaken City
Author
Carla E. Laureano
Published by
Tyndale House Publishers
Genres:
Fiction / Christian / Fantasy
Pages:
407
With a storm on the horizon, who will stand against the darkness?

Conor and Aine have barely escaped Seare with their lives. Conor knows he must return to find the harp that could end the Red Druid's reign of terror, but he must first see Aine safely to her family home on the isle of Amanta. When an unnatural storm tears them apart, they find themselves in even more danger than that which they fled.

Because magic is not the only thing to fear in Aine's homeland, where the Sofarende invaders harry the coasts and shifting clan alliances make it impossible to know who to trust. Conor and Aine must cling to the whispers of Comdiu's plans for them and their enduring love for one another, even when the future looks darkest.

But with betrayal at every turn, will they give into fear? Or will they learn to depend on Comdiu completely … before all hope is lost?
Amazon
My Perspective
Let me start by saying this is part of a series, and needs to be read in order (this is book two). If you don't read book one first, you will be lost! Or at least missing out on a lot. This book starts off very fast paced and doesn't let up. I'm talking sitting on the edge of your seat until the end! There is action, suspense, magic, and fun. Now, amongst this is some difficult things to read. But Laureano does a great job of writing it in a way that lets the reader know what's happening without getting too graphic.
I love how Laureano shares the gospel in this series. I know most people probably like the series for the characters (they are wonderful), the plot (it is so fascinating), or for the pure entertainment of it (it is so entertaining!), but this was my favorite part. I love seeing the gospel presented in such unique ways, and in the fantasy genre it's so hard. But Laureano does it flawlessly. And not only that, she shows the importance of listening to God's voice, and relying on Him. I know I'll be reading this series again and again, and sharing it with some young adults that I know would like to read a fantasy book.
I highly recommend this book, well series actually, to adults, young adults, fantasy fans and fans of a good story. I'm anxiously awaiting the opportunity to read book three and know if cannot get here fast enough! I received a complimentary copy of this book. I was not required to write a favorable review. All thoughts and opinions are my own.
About the Author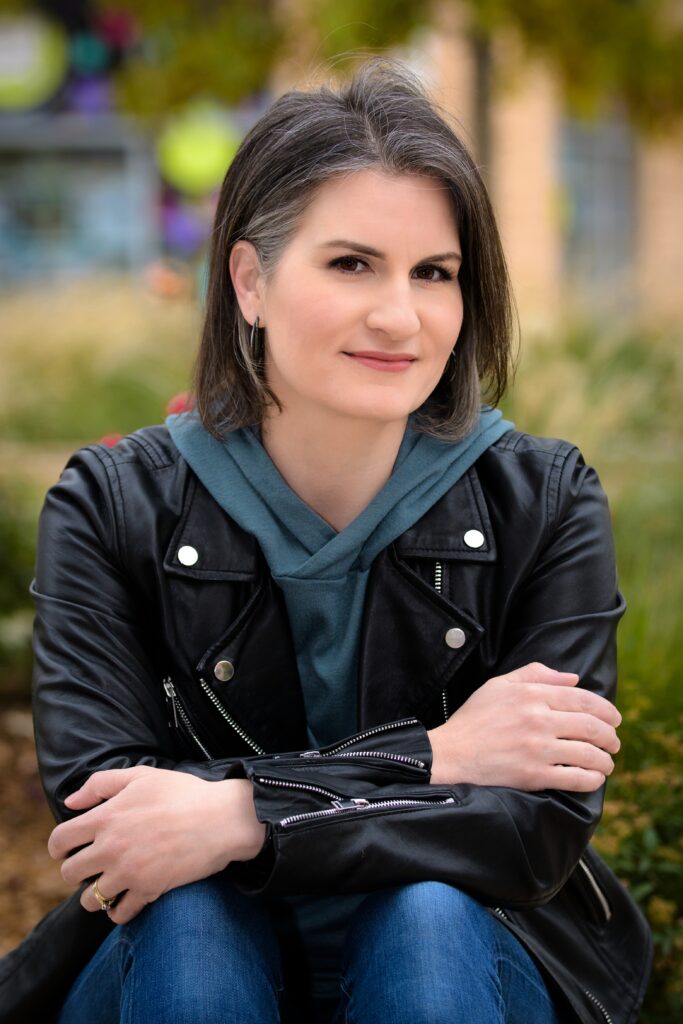 Carla Laureano is the two-time RITA® Award-winning author of contemporary inspirational romance and Celtic fantasy.A graduate of Pepperdine University, she worked as a sales andmarketing executive for nearly a decade before leaving corporate life behind towrite fiction full-time. She currently lives in Denver with her husband and two sons, where she writes during the day and cooks things at night.
Guest Post from Carla
Fictional Magic… and Why It Matters to Us
The first book in the Song of Seare series introduced the culture, religion, and characters of my fictional universe, but it's this second book, Beneath the Forsaken City, that really delves into the magic of the world, both light and dark.
The light magic in the series comes directly from Comdiu (their version of the Christian God), given as gifts to his people to be used in His service. I approached the creation of this magic much as the real-world church views spiritual gifts: everyone might have a different gift, some people may have more than one, but all of them are meant to be used within the context of God's commands and promises. They come from a purely good source, but when used for our own glory or for selfish ends or even just without full understanding, they have the potential to be twisted into something that's harmful or ineffective. In Beneath the Forsaken City, Aine learns how carefully she must wield her powers in order not to sow discord in those around her; Conor must come to grips with the limits and the boundaries of his own abilities, battling the ever-present temptation of pride.
The dark magic, on the other hand, comes from the Adversary either in the form of sorcery or in the powers of the sidhe, the spirits who haunt the isle of Seare and beyond. For this, I delved both into the Celtic myths and fairie tales as well as neo-pagan rituals, particularly for details on scrying. I approached the topic thinking it was a somewhat harmless, if ineffective, practice and left with a deep sense of spiritual unease—this is the type of thing the Bible warns against when it forbids divination and witchcraft. Consequently, when Conor is approached with the opportunity to scry for an answer he desperately needs, he battles the temptation of his own desires against his very clear understanding that it's dark, forbidden magic.
Some of this may seem academic to the modern Christian reader—most of us aren't going to be tempted by dark magic or pagan rituals. But I meant it to reflect a warning and a lesson in our larger walk with Christ. Things that come from darkness can never be used for light, even when our intentions are good—God has forbidden them for a reason, because of their danger to ourselves, others, or the integrity of our own souls. Even the gifts and abilities that have been God-given for the use of His kingdom can be corrupted by sin if we're not anchored to the heart and purpose of Christ.
That's why my deepest wish is that readers of Beneath the Forsaken City will look beyond the fantasy elements of Seare to the real-world lessons beneath—and be both warned and encouraged in their own spiritual walks.
Blog Stops
Truth and Grace Homeschool Academy, June 26
A Modern Day Fairy Tale, June 27
Worthy2Read, June 27
Musings of a Sassy Bookish Mama, June 28
Inklings and notions, June 29
Texas Book-aholic, June 30
For Him and My Family, July 1
Mypreciousbitsandmusings, July 1
Because I said so — and other adventures in Parenting, July 2
Debbie's Dusty Deliberations, July 3
deb's Book Review, July 4
Locks, Hooks and Books, July 5
Ashley's Clean Book Reviews, July 6
Blogging With Carol, July 7
Labor Not in Vain, July 8
Mia Reads, July 8
A Baker's Perspective, July 9
Giveaway
To celebrate her tour, Carla is giving away the grand prize package of a limited-edition hardcover of Beneath the Forsaken City and a sterling silver Celtic pendant!!
Be sure to comment on the blog stops for nine extra entries into the giveaway! Click the link below to enter.
https://promosimple.com/ps/10e08/beneath-the-forsaken-city-celebration-tour-giveaway