Hello my reading friends! I am so excited about today's post. First of all, the lovely Teresa Tysinger is here talking about her new novella, part of the Once Upon A Summer collection! Second, there's an awesome giveaway. And third, I get to share this amazing and cute collection of novella romances. 🙂
About the Book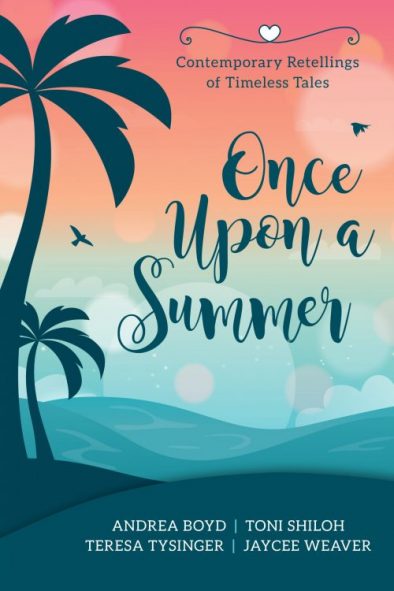 Once Upon A Summer
Author
Toni Shiloh
,
Andrea Boyd
,
Teresa Tysinger
,
Jaycee Weaver
on May 25, 2021
Genres:
Christian
,
Clean & Wholesome
,
Contemporary
,
Fiction
Pages:
478
Embrace the enchantment of summer with these contemporary twists on timeless tales.
A New Beginning by Andrea Boyd— Who is she? Acacia Martin raised by an impostor mom serving a prison sentence for her sins, or Jasmine Callahan abducted at birth from a family she's yet to meet? Luckily, she has Drake to help her untangle the mess that is her life. Will he ensnare her he art in the process?

An Ever After Summer by Toni Shiloh — The employees of In a Bind are terrified of Jean-Luc Thibodeaux, so Bellamy Larson hops on a plane to France to deal with the beastly client. Yet once she arrives, she's convinced he merely needs a friend. Then her heart begins to want ever after, not just one summer.

Gwen and the Three Dates by Teresa Tysinger — Life isn't a romantic movie, but Gwen Lochs is determined to find her leading man. When she joins a cheesy dating site, Gwen agrees to just three dates. Can Ben Smith watch his best friend and soulmate find someone else? A romantic comedy about searching for that just-right love.

Unkissable by Jaycee Weaver — Reality diva Charlotte Lavigne's on-camera meltdown reminds former teen-TV prince Jaime Reyes exactly why he left Hollywood ten years ago. A chance encounter leads to a bargain that transforms them both. When it's time to face her past, will their rediscovered love be strong enough to build a future together?
Amazon
My Perspective
Fairy tale retellings are some of my favorite stories! Because they are fairy tales, it is hard to twist them into a contemporary romance feel. It has to be done right for me to keep reading. It cannot be just a story thrown together, or so much like the fairy tale that it doesn't have the contemporary feel. Let me tell you friends, these ladies know how to write fairy tale retellings in a fabulous way! Each story was unqiue, carried a beautiful faith theme, and made this reader smile big!
The thing I love about collections is you get to read multiple authors. Tysinger, Weaver, Shiloh and Boyd came together in such a cohesive way, the stories having a similar feel, and yet each standing out on its own. I loved Boyd's version of Rapunzel. I think this was probably the grittiest story of them all as you have a girl dealing with the fact that she was stolen at childbirth. And while that may seem like a far fetched idea, Boyd totally made it work.
Shiloh stole my heart with her version of Beauty and the Beast. It's my favorite Disney movie of all time, and so this is probably the story I was most excited for. What reader doesn't fall for a French hero? I loved how she wove in french words throughout the story too. I took french in high school, and it kind of brought me back to those days. Plus they were easier french words, and so any reader would be able to follow along. Bravo Shiloh for bringing my favorite to the contemporary world in a genius way!
I think Tysinger's was probably the most difficult to do – Goldilocks and the Three Bears. I mean how do you pull that off without it being lame!? Is one guy hotter than the other (lol)? But Tysinger effortlessly brought the story together. I loved the pop culture references! It made the story fun to read. Gwen is someone I could probably relate to – not being able to see what's there right in front of her!
And Weaver. Weaver has this ability to take such broken characters and turn them around. Her spin on the Frog Prince was delightful. I think the faith theme in this story spoke to me the most, and it really touched my heart. And let's be real – Jaime makes one awesome frog 😉
All in all, the fun group of stories is just what this girl needed to bring a smile to her face. I can't wait for these ladies to bless us with another collection! I received a complimentary copy of this book. I was not required to write a favorable review. All thoughts and opinions are my own.
About the Authors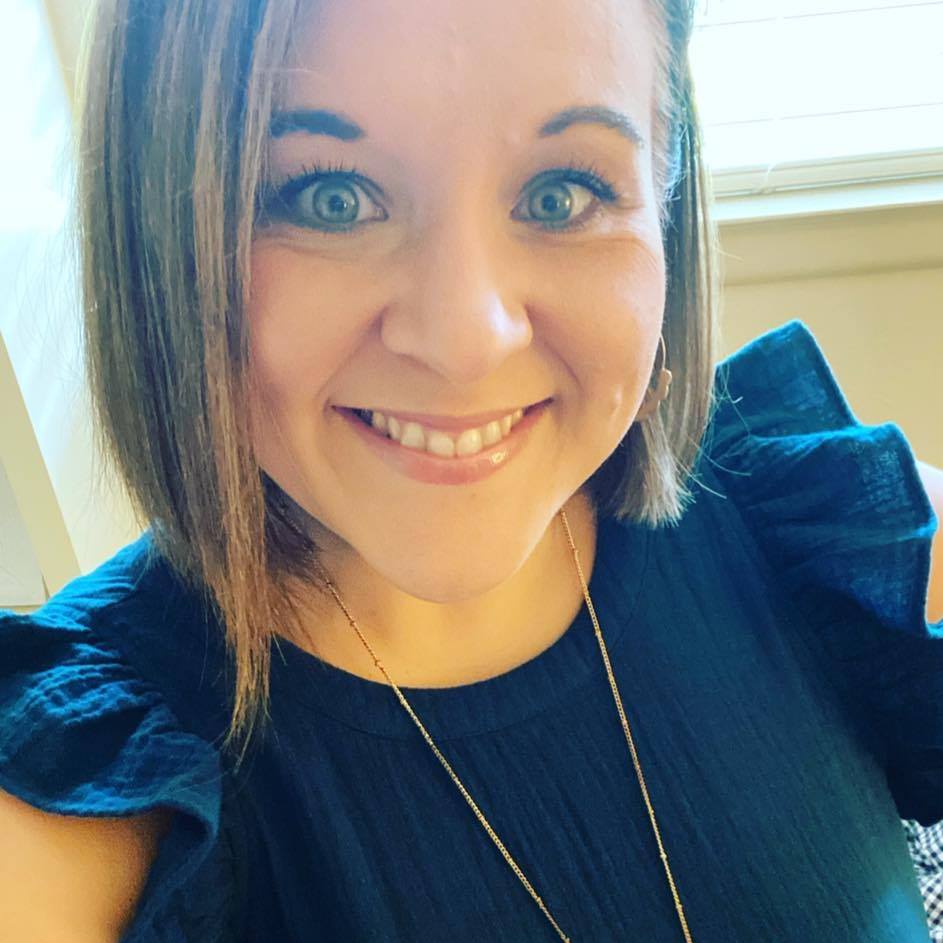 Teresa Tysinger is a wife, mother, and communications director for a national non-profit. She writes charming Christian romance, inspired by grace. Teresa now resides in Texas, though part of her heart remains in North Carolina. She loves Jesus, coffee, and happy endings. Visit Teresa at www.teresatysinger.com.
Facebook
Twitter
Instagram
Pinterest
Goodreads
Amazon
Bookbub
Lover of Jesus, family, books, coffee, music, and crafting (in that order), Jaycee Weaver is perpetually pursuing at least one of her passions. She writes contemporary Christian romance with realistic characters in everyday situations where they always find a happy ending. Visit her at www.jayceeweaver.com.

Facebook
Instagram
Twitter
Pinterest
Goodreads
Bookbub
Amazon
Honored to be an InspyRomance author on the web and Facebook.
Toni Shiloh is a wife, mom, and multi-published Christian contemporary romance author. She writes to bring God glory and to learn more about His goodness. Her novel, Grace Restored, was a 2019 Holt Medallion finalist and Risking Love is a 2020 Selah Award finalist. Visit her at www.tonishiloh.com.
Facebook
Twitter
Instagram
Bookbub
Goodreads
Each of Andrea Boyd's series represents a different genre but all fall into the category of romance. All offer an element of her own brand of humor. And all are a tribute to God. Besides writing, she loves spending time with her family, quilting, going to car shows, and driving around in her 1968 Barracuda convertible. Andrea lives with her husband, Tommy, and at least a couple of cats in York County, SC. Visit her at www.andreaboyd11.com.
Newsletter
Twitter
Facebook
Goodreads
Instagram
Bookbub


Guest Post By Teresa Tysinger
What Goldilocks Taught Me About Love
By Teresa Tysinger


It's so fun being here today at A Baker's Perspective! Let's chat about fairy tales, romance, and unexpected lessons.
Today is the release day for the Once Upon a Summer collection! My novella, Gwen and the Three Dates, is one of the four contemporary retellings of some of your favorite fairy tales. (You can read about all our stories below.) As you might guess from the title, my book is inspired by Goldilocks and the Three Bears.
You might be wondering how this children's story inspired a romance. While more a fable than a fairy tale, the well-known story of a golden-haired girl and three woodland bears has been one of my favorites since I was a young girl. The simple notion of searching for the "just right" thing—be it a chair, porridge, or bed—is one we can all relate to. And don't most romance stories have some element of searching for, hoping for, and finding the "just right" person to love happily ever after?
When the idea to use Goldilocks as inspiration for my heroine, I wondered what a modern-day Goldilocks might be searching for. Love, of course! Gwendolyn Rose Darling Lochs, Gwen for short, knows what fairy tale love looks like. She's seen it between her parents and in the many romance movies she's watched countless times. You might say her standards are high when looking for Mr. Just Right.
While writing this story, I was reminded how often in life we're faced with lofty, unrealistic expectations thanks to cultural influences. Whether it be movies, celebrities, and, yes even books, we see perfection. The happily ever after is tied up nicely with a pretty bow and we're left to assume the same is possible for us. But that's not real life, is it? Real life is messy, unexpected, and sometimes disappointing.
Writing Gwen and her tale of searching for love, taught me that the best kind of love is, in fact, made perfect by accepting the imperfect. Choosing to love the unlovable parts. Isn't that what God does with us every day? He doesn't wait for us to fix all of mistakes, achieve success, or even become the "just right" versions of ourselves.
I hope in the pages of Gwen's story, you too will be reminded that there is extraordinary to be found in the ordinary, if we just look for it. We might just find the "just right" we're looking for.
Giveaway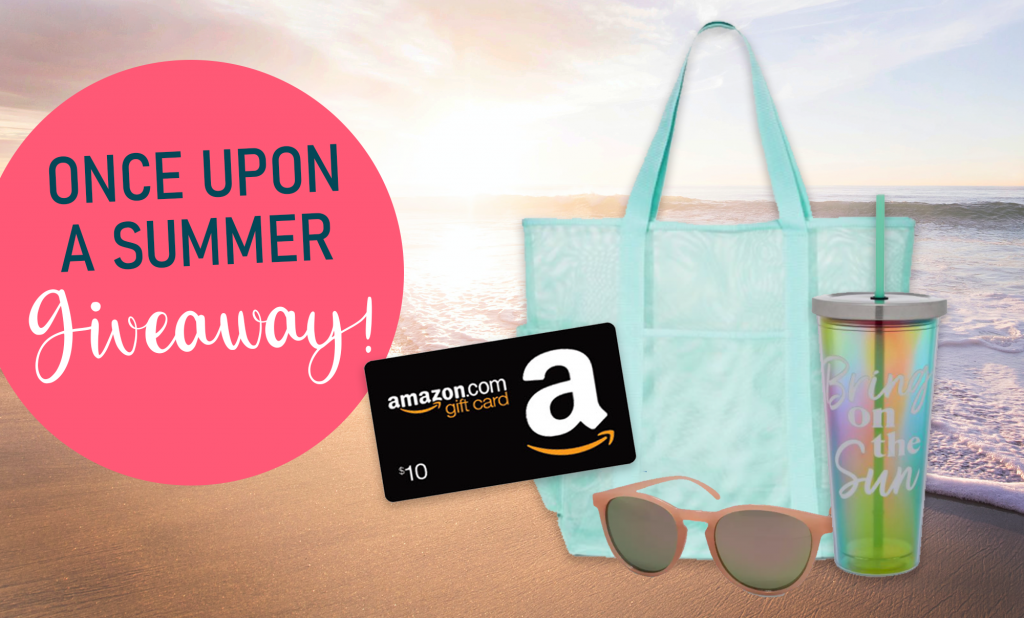 To celebrate our release week, we're giving away this fun summer bundle to one reader! To enter to win a $10 Amazon gift card, mesh tote, cute sunglasses, and summer tumbler visit https://bit.ly/3o8UxHN. Entries are open through May 31 and the winner will be contacted by email. Good luck!