Welcome to the tour for The Widows of Champagne, hosted by TLC Book Tours! I love reading books set in WWII, so I was excited to get my hands on this book. Plus I think the cover is great, and you all know how much I like covers! I'm happy to share an excerpt with you today, so you can get a feel for the book before you go out and buy. Which you will. At least I hope 😉
About the Book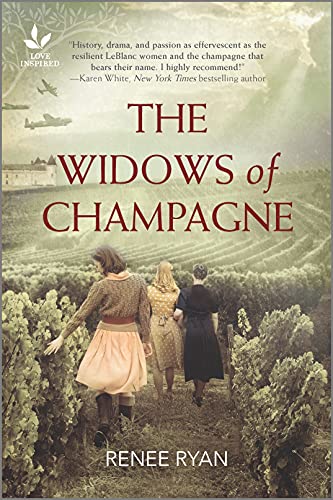 The Widows of Champagne
Author
Renee Ryan
on July 27, 2021
For readers of Lilac Girls and The Lost Girls of Paris comes a captivating novel of resilience, as three generations of women battle to save their family's vineyard during WWII.

Champagne, 1939

Gabrielle Leblanc Dupree is taking her family's future into her hands. While she should be preparing for a lavish party to celebrate two centuries of champagne making, she secretly hides Chateau Fouché-Leblanc's most precious vintages behind a fake wall in the cellar in preparation for the looming war. But when she joins the resistance, the coveted champagne isn't the most dangerous secret her cellar must conceal…

A former Parisian socialite, Gabrielle's mother, Hélène, lost her husband to another war. Now her home has been requisitioned by the Germans, who pillage vineyards to satisfy the Third Reich's thirst for the finest champagne. There's even more at stake than Hélène dares admit. She has kept her heritage a secret…and no one is safe in Nazi-occupied France.

Josephine, the family matriarch, watches as her beloved vineyard faces its most difficult harvest yet. As her daughter-in-law and granddaughters contend with the enemies and unexpected allies in their midst, Josephine's deep faith leads to her own path of resistance.

Across years and continents, the Leblanc women will draw on their courage and wits, determined against all odds to preserve their lives, their freedom and their legacy…

Available in paperback at Walmart, or online from your favorite audio or ebook retailer!
Amazon
|
Barnes and Noble
|
ChristianBook.com
My Perspective
I think the thing I liked most about this novel was the way the author showed 3 POVS from different generations. It just really enhanced the story by giving viewers a peek into how the circumstances from the way affected each generation. I didn't find the switch between POV's to be disruptive to the story at all, but thought it flowed nicely.
Ryan weaves a tale of heartache, hope, family, loyalty, and surprise. Watching Gabrielle try to save her family, their land, and their goods kept me on the edge of my seat. There was so much emotion and danger throughout the story. I can't even share my favorite parts, because they contain spoilers. But let's just say they involve a secret almost caught, a shocking discovery that Gabrielle made, and of course the ending. Have I talked into reading it yet!?
This is the first novel from Ryan that I've read, but I can tell you that it will not be my last. In fact, after researching how many books she has, I wonder what has taken me so long to read her! Historic fans will truly enjoy this beautifully written novel. I received a complimentary copy of this book. I was not required to write a favorable review. All thoughts and opinions are my own.
About the Author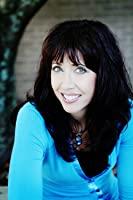 Renee Ryan grew up in a Florida beach town where she learned how to surf and skateboard very poorly. As a teenager, she gave up on both pursuits and began entertaining herself during countless hours of "laying-out" by reading all the classics.
After graduating college, with a degree in Economics and Religion, she explored various career opportunities at a Florida theme park and a modeling agency. She moved on to teach high school Economics, American Government and Latin while coaching award-winning cheerleading teams.
Connect with Renee:
Website | Facebook | Twitter | Instagram
Excerpt
In the still moments before dawn, Josephine Fouché-LeBlanc wandered among the sodden vines she'd tended the past sixty years, first with her husband, then with her son, and now with her beloved granddaughter whose name she couldn't quite re­call. It was there, just on the edges of her cluttered mind. If she concentrated hard enough. Just a little harder…
Gabrielle. Yes, Gabrielle. The younger woman was the heart of the vineyard now, as Josephine had once been. Her granddaughter would usher Château Fouché-LeBlanc into the second half of the century, not Josephine.
The end of her struggle drew near. The Lord wanted her home. She could hear Him calling her to Glory. Antoine would join her there. Or would she join him? The latter, of course. Her husband had been gone for many years.
Her mind wanted to play tricks on her this morning, the battle stronger than usual. She was ready to succumb. Once the harvest was complete. Then, only then, would she submit to the irresistible whispers swirling in her head. The dark, se­ductive lure was always there, like a breath in a stillroom in­viting her to simply let go.
So very tempting.
A light drizzle accompanied her as she slogged along a path her feet remembered, even if her mind did not. The world was eerily quiet, neither dark nor light but a blur of muted grays. The solitude helped her think, to sort through the creeping chaos in her mind.
Josephine treasured these moments alone with her darling vines, as precious as children. She knew each vine intimately. The sense of recognition was a physical ache in her chest.
She paused, looked around until she had a better sense of where she was. On a clear day, standing in this very spot, she could see across the sweeping hills peppered with Fouché-LeBlanc vines and their immature grapes. The vineyard stretched to a point beyond where the eye could see, all the way to the very edges of the world. It was a whimsical thought, and Josephine was anything but a woman prone to whimsy. Those days had died with Antoine, then been permanently sealed in their son's coffin.
A bird cried in the distance, jerking Josephine out of her painful memories.
She'd lost track of time.
Much had to be done before she welcomed Champagne's finest citizens into her home. The party celebrating Château Fouché-LeBlanc's two-hundred-year anniversary would be her last. Josephine was too old for parties. Nevertheless, this one would be spectacular. For the sake of the ones she'd lost too soon.
She began retracing her steps.
The château rose in the distance, three stories high, the ivy-covered marble hidden within the morning shadows. The windows appeared menacing as they stared down at her, like black, hollow eyes in a condemning face. A trick of the light. Still, she shivered.
Blog Stops
Monday, July 19th: Susan Loves Books – review
Tuesday, July 20th: Books & Benches – excerpt
Wednesday, July 21st: @hannah_reads – review
Wednesday, July 21st: @olivias.bookish.world – review
Wednesday, July 21st: Bewitched Bookworms – excerpt
Thursday, July 22nd: @travelerswife4life – review
Thursday, July 22nd: A Baker's Perspective – review & excerpt
Friday, July 23rd: Leighellen Landskov and @mommaleighellensbooknook – review & excerpt
Saturday, July 24th: @girl_loves_dogs_books_wine – review
Sunday, July 25th: @thebookscript – review
Monday, July 26th: Nurse Bookie and @nurse_bookie – review & excerpt
Monday, July 26th: @arrow_reads – review
Tuesday, July 27th: @lovelyplacebooks – review
Wednesday, July 28th: Kahakai Kitchen – excerpt
Wednesday, July 28th: @booksloveandunderstanding – review
Thursday, July 29th: @falling4romance – review
Thursday, July 29th: Books Cooks Looks – excerpt
Friday, July 30th: @andrea.c.lowry.reads – review
Friday, July 30th: Kahakai Kitchen – review
Saturday, July 31st: @bookscoffeephotography – review
Monday, August 2nd: Musings of a Sassy Bookish Mama – excerpt